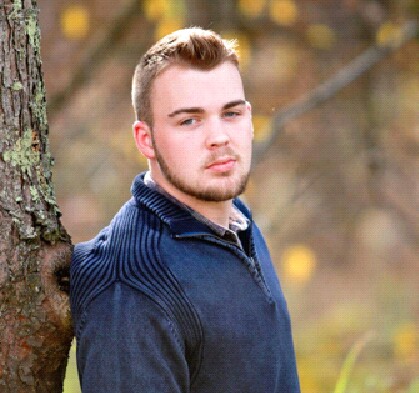 Dylan Arnett, Magoffin County
Dylan personifies "resiliency", having overcome four injuries to his left knee, starting in his sixth-grade year. He endures whatever routine he must to compete and was the starting center on the Magoffin County basketball team in his final two seasons, plus serving as captain. And off-the-court, Dylan earned recognition as a Governor's Scholar and Beta Club member.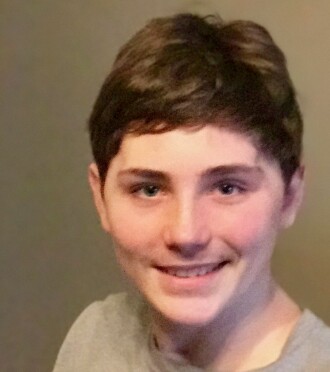 Tristen Ballinger, Oldham County
Tristen was part of a state champion wrestling team as a freshman and he played baseball as well, but an accident nearly claimed his life and left doctors thinking his quality of life would be dramatically reduced. Tristen, however, beat the odds, regaining much of his movement, motor skills and cognitive ability and he was able to return to school with his classmates.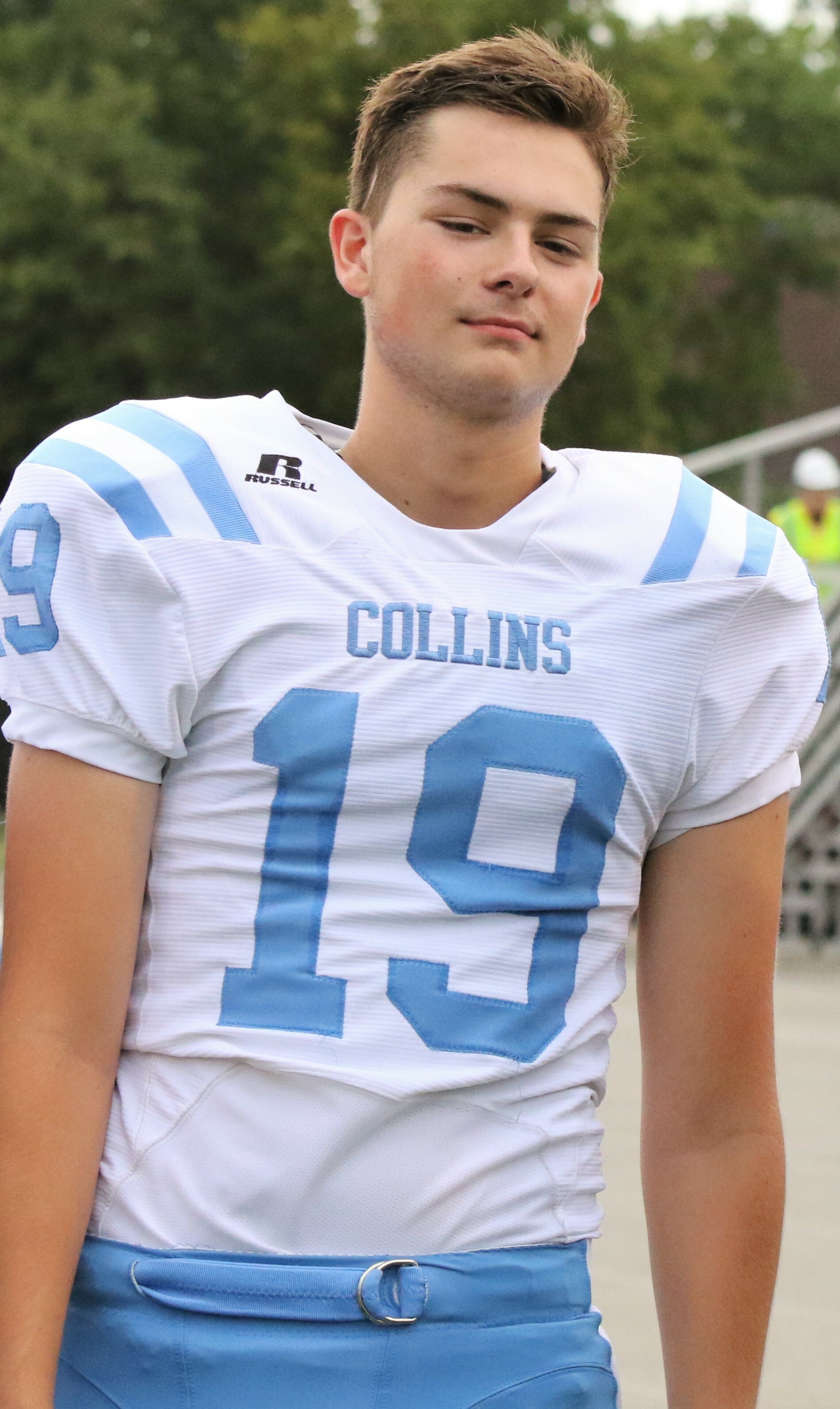 Webb Bates, Collins
A devastating car accident near cost Webb his life and returning to the gridiron meant recovering from major surgery and enduring extensive rehabilitation. Mission accomplished as Webb hit nine field goals and averaged nearly 40 yards per punt last season as Collins won 11 games and reached the semifinals of its division in the state playoffs.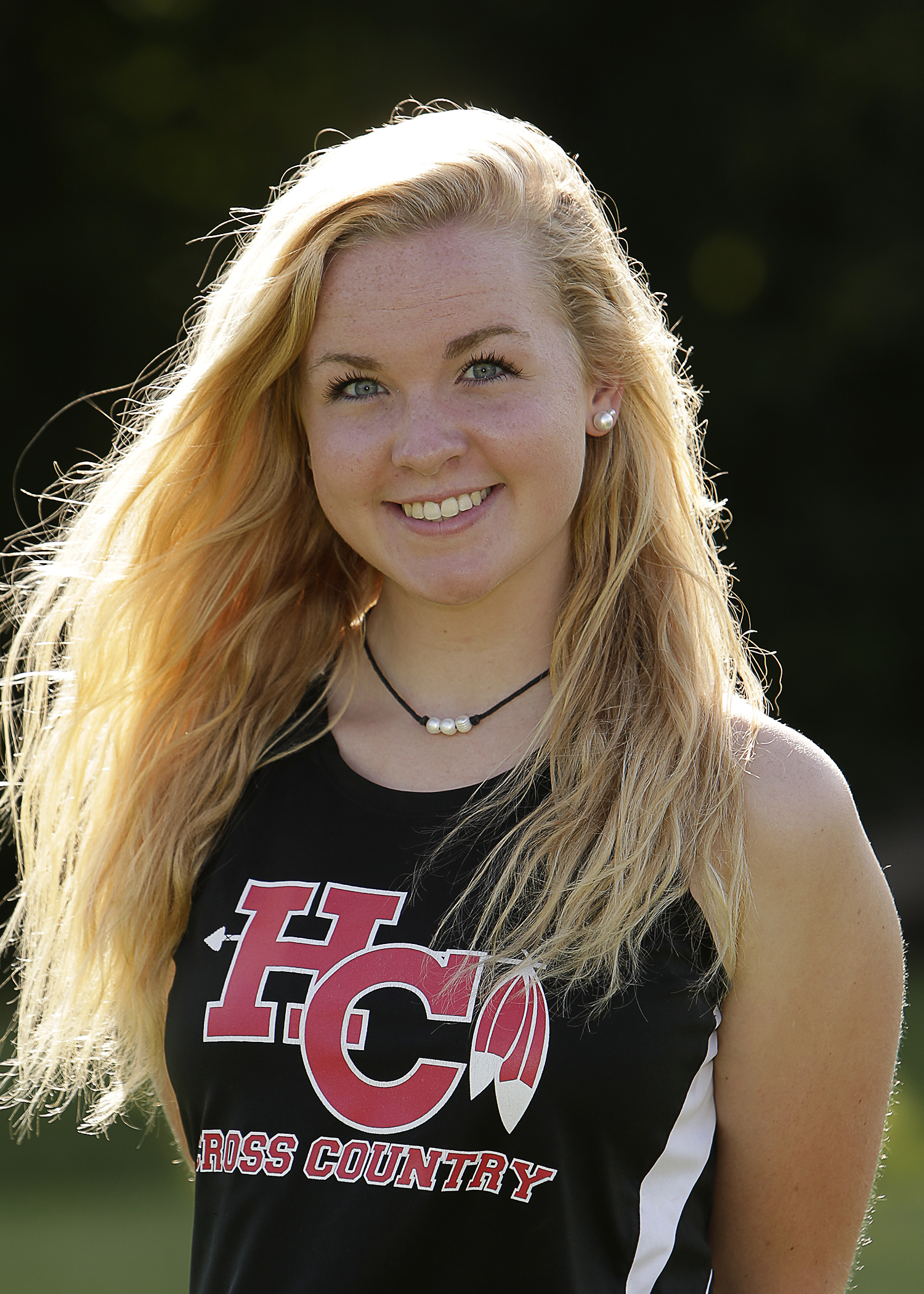 Anna Bergman, Holy Cross
Anna was diagnosed with Juvenile Rheumatoid Arthritis at age 10--a malady that attacks her joints and made it difficult to run or even climb steps. Through medication and therapy, Anna was able to pursue her love of sports and she has participated in volleyball, track, cross country, tennis and dance--and garnered numerous academic achievements along the way.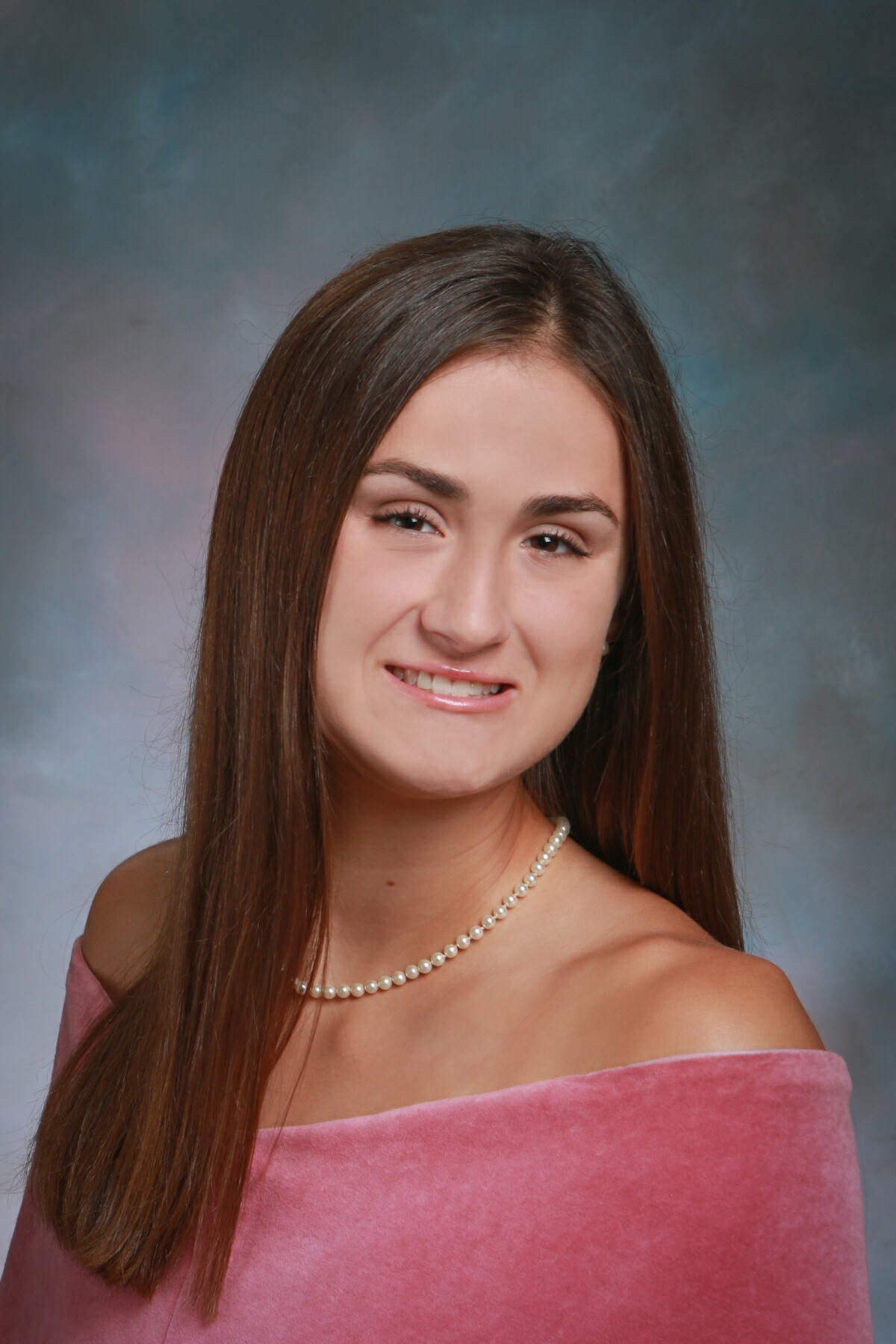 Grace Bringard, Assumption
With her mom battling breast cancer, Grace took on greater responsibility at home than the average teenager would but you would never appreciate that commitment of time by looking at her resume of athletic and academic performance. She has participated in basketball and track, earning a Most Improved Player award along the way and serving as a captain. And she's been elected to leadership positions in her class and been active in community service, too.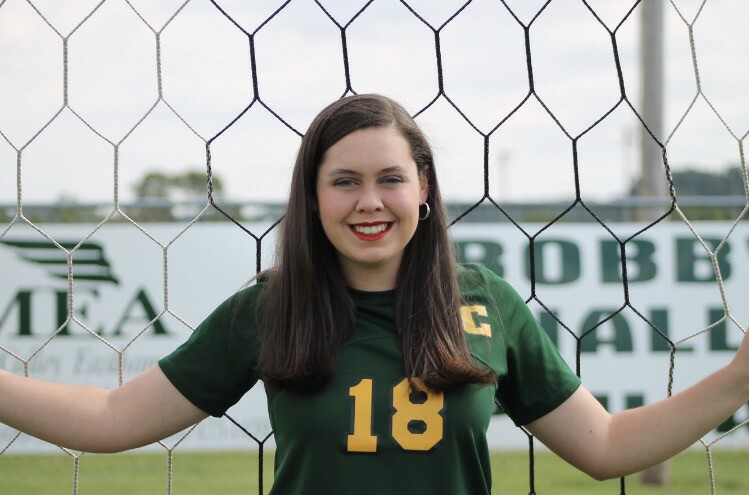 Ashley Brown, Greenup County
In grade school, Ashley was diagnosed with juvenile diabetes and in high school, scoliosis was added to the list. For more than two years, she was sidelined from her spot on the soccer team but she fought her way back to play as a senior and helped her team to its first regional tournament appearance in many years--and with a 3.9 GPA.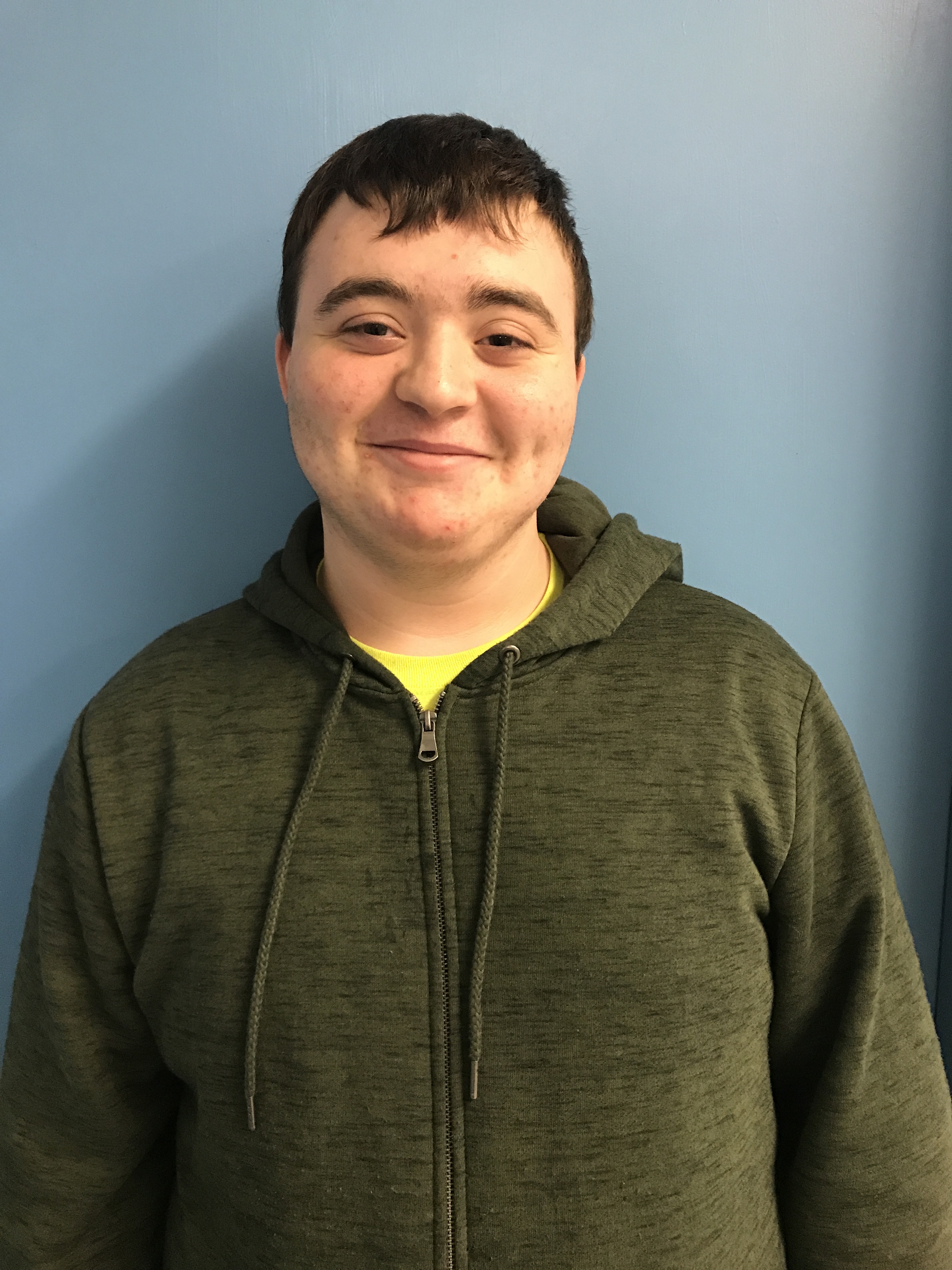 Keaton Bryant, Union County
Born with club feet, Keaton's family was told by doctors that just walking would be a challenge for him and playing sports would not happen. Not only did Keaton learn to walk, he participated in wrestling and baseball and served as a manger for the football team. Union County won two state wrestling titles and Keaton won over half of his matches while inspiring all who watched him battle his obstacles.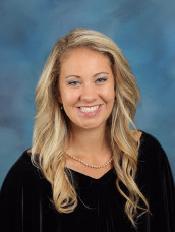 Ellie Caffee, Metcalfe County
A broken leg in summer softball threatened to derail Ellie's senior season but she endured rigorous physical theraphy sessions and made it back to play her key roles for the basketball and softball teams, despite daily pain and swelling in the leg. Ellie was also voted Miss Metcalfe County by her peers and was top-ranked in her class academically.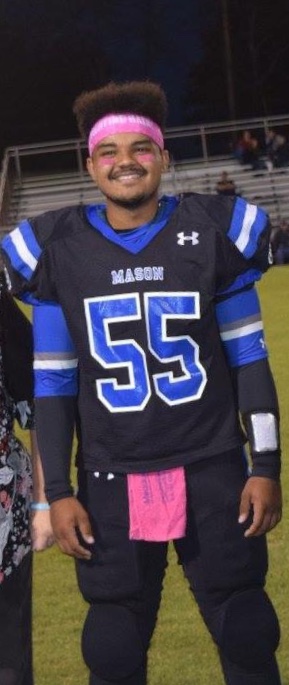 Trey Crump, Mason County
Health problems for both parents and the loss of a brother to drugs might be more than most could handle but Trey maintained his resilient spirit through every setback. He started every game at left tackle for a team that was number two in scoring in Class 4-A, all while fulfilling his academic responsibilities and also holding down a part-time job.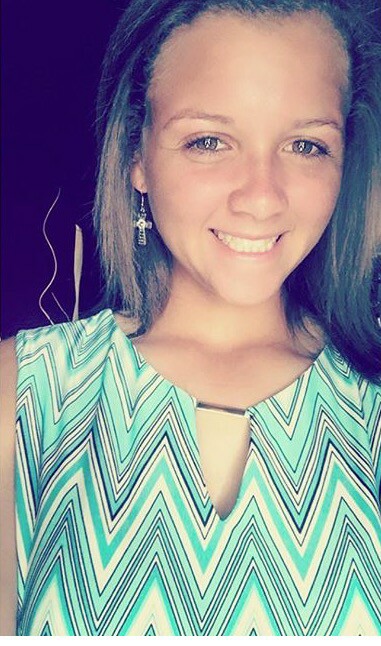 Madison Davis, Franklin-Simpson
A leg injury was an unexpected dose of adversity in a otherwise stellar campaign for Madison. She overcame that setback and returned to lead her team to a district softball championship. She pitched the title game and struck out 21 batters in the tournament. Madison earned co-MVP honors for her team and her resume included 12 wins as a pitcher.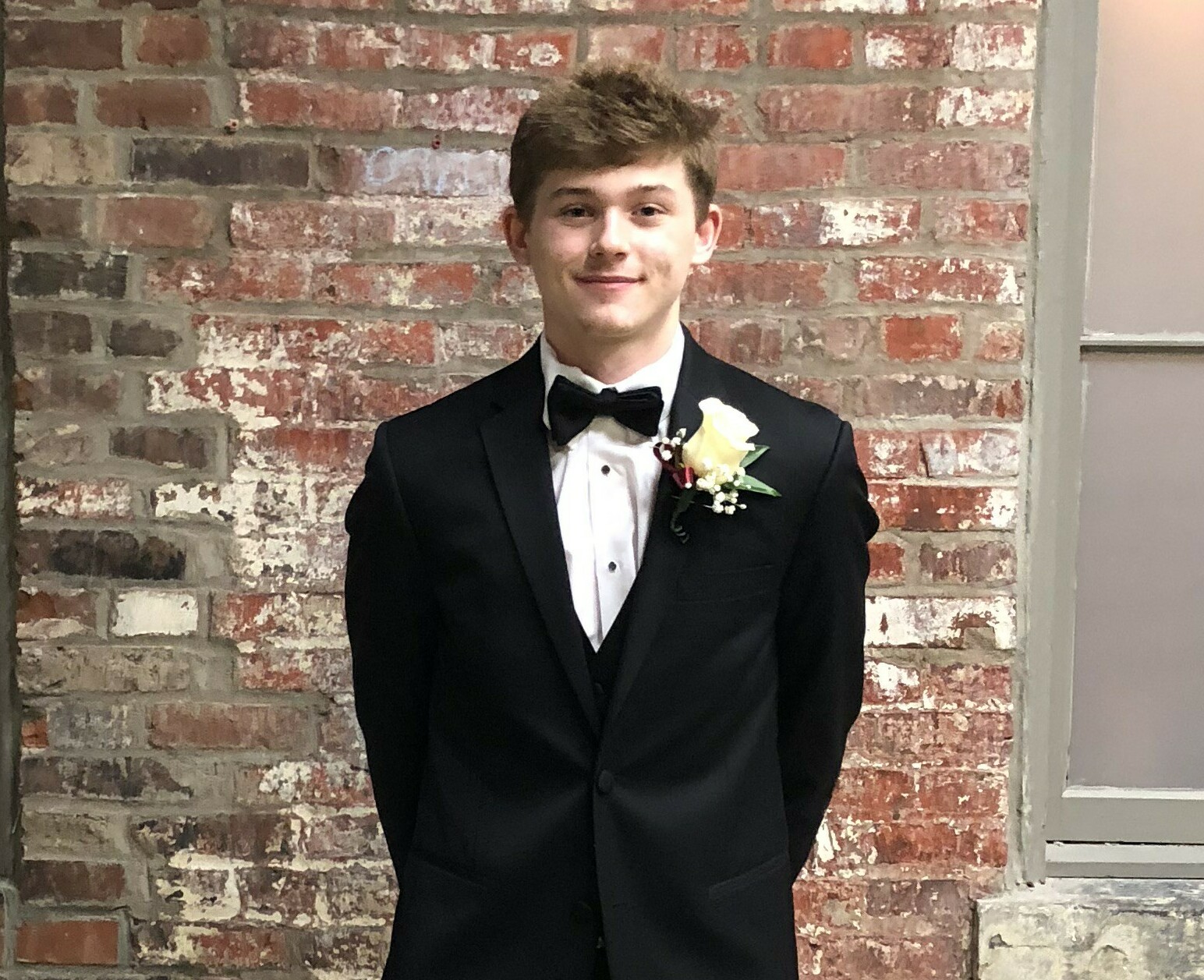 Bradley Fetherston, Tates Creek
Bradley earned a starting spot in the infield and as a pitcher as a sophomore but a persistent knee pain nagged him. Doctors did additional tests, through which they discovered a tumor. Fortunately, it was benign but it meant surgery and a lengthy rehab for Bradley to return to the baseball team at Tates Creek.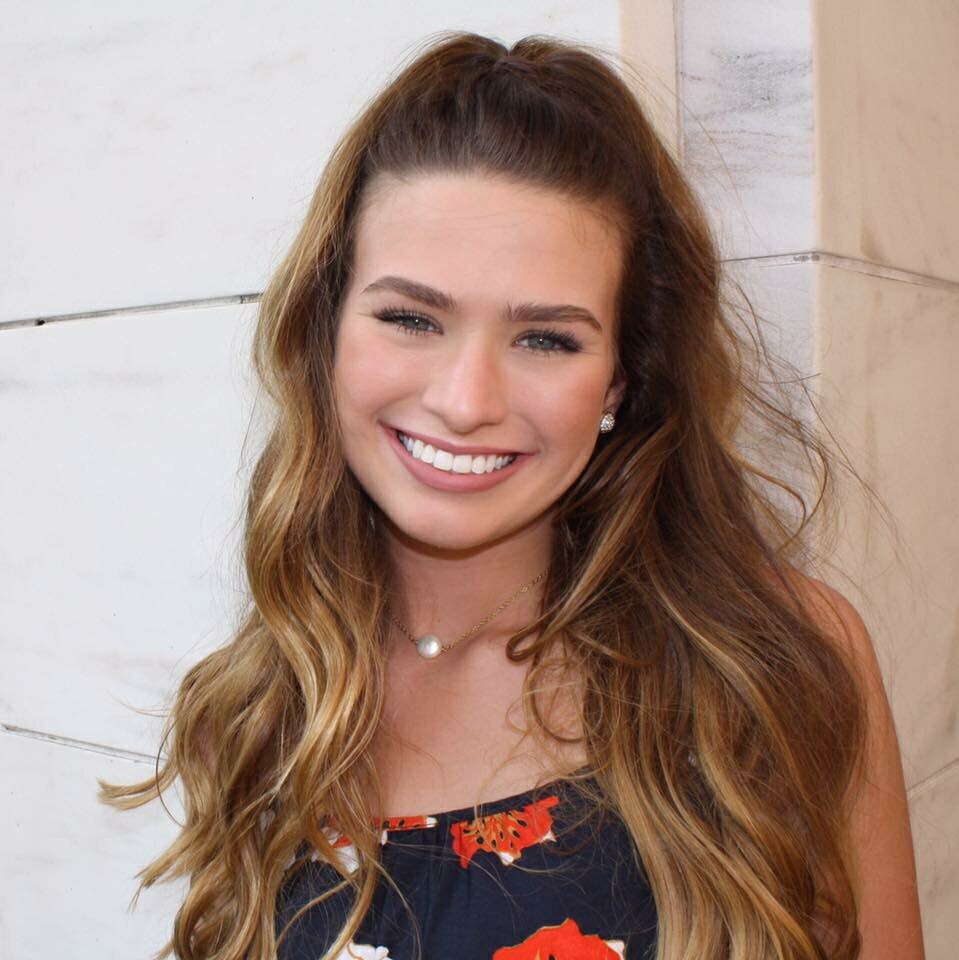 Molly Franklin, George Rogers Clark
A torn bicep muscle took golf and cheerleading away from Molly but she was determined that she would not stay on the sidelines permanently. Molly returned and helped helped lead her golf team to the state tournament for the first time in 20 years and she was part of a 10th Region championship cheer squad as well, all while maintaining a 3.9 GPA.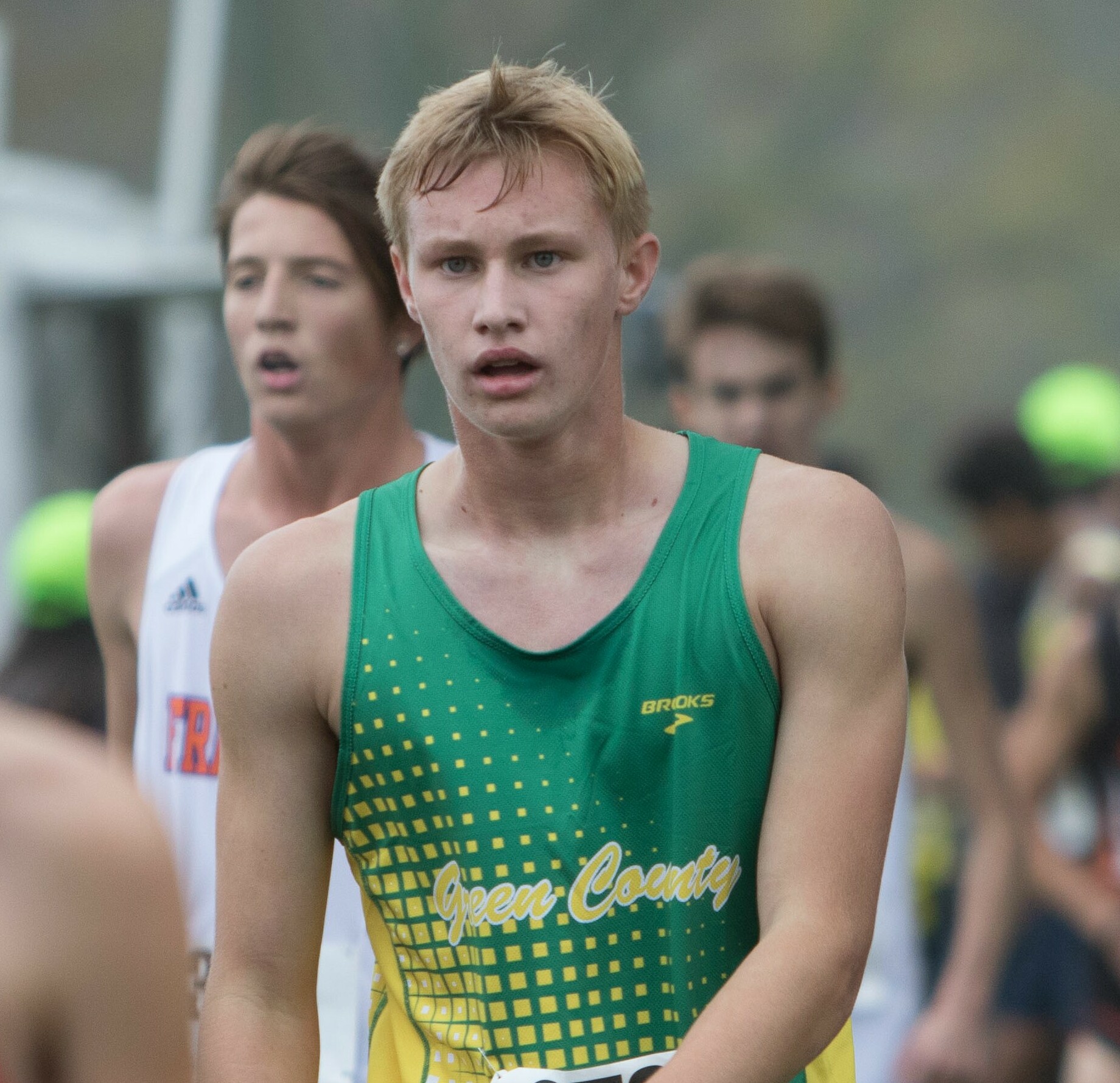 Matthew Givens, Green County
Matthew earned All-Region status and helped his team qualify for the state cross country meet and three days later, his mother lost her long battle with cancer. Carrying out her wish, Matthew competed in the state meet a mere three days after her passing. With his family cheering him on, the senior runner helped Green County achieve a top six finish in the 34-team field.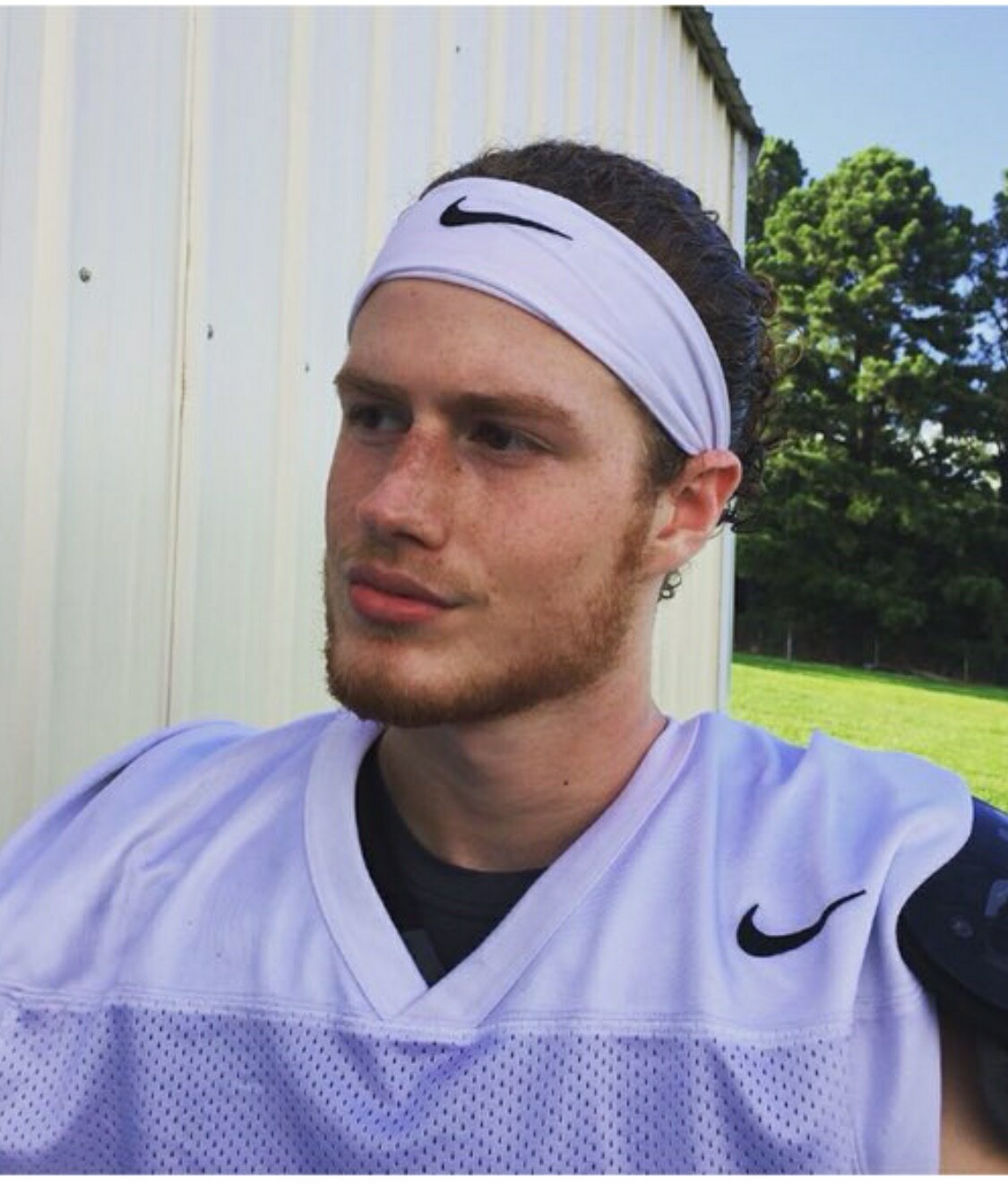 Matthew Harper, Murray
Despite elbow surgery, a torn knee ligament and a broken nose was only part of the story of adversity for Matthew over his high school career. His mom has fought a long battle with cancer,too, and yet Matthew kept coming back to pursue his love of sports. Hebecame a two-year starter for the football and baseball teams and had earned Academic All-State honors with a 4.0 GPA.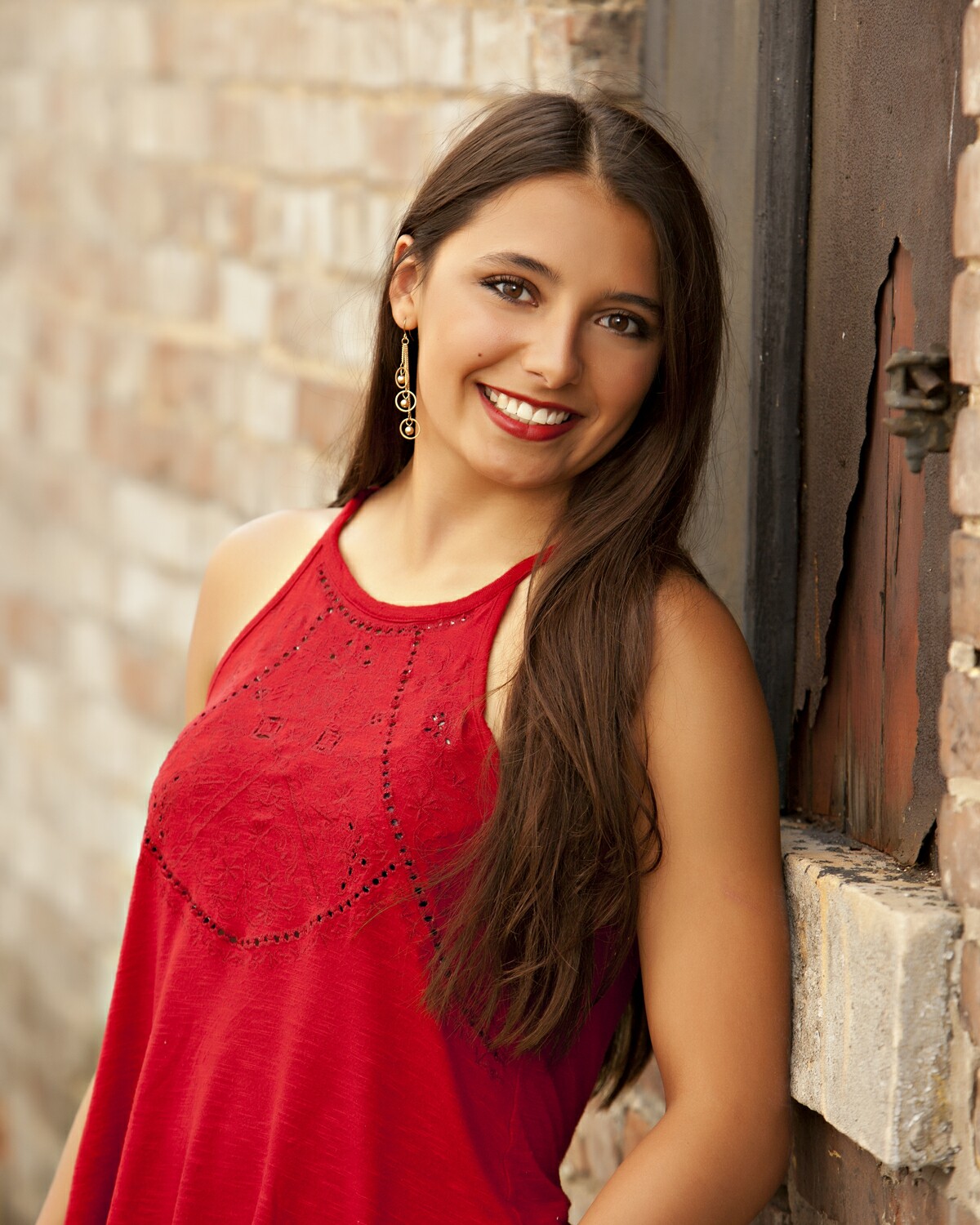 Natalie Hayes, Boyle County
A three-year running battle with concussions could not derail Natalie. There were numerous stretches in which she was not allowed to get in the pool and migraine headaches meant constantly dealing with pain. But she finished her swimming career at Boyle County by helping her team to its highest finish at the state meet in seven years--and kept a 4.0 GPA, too. She's headed to Emmanuel College on academic and athletic scholarships.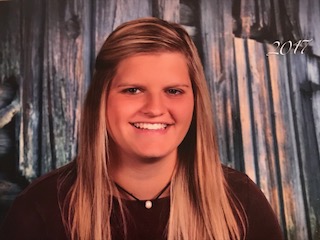 Sophia Head, Oldham County
As an 8th-grader, Sophia was diagnosed with Ulcerative Colitis, an auto-immune disease that requires a lifelong schedule of intensive treatment. It means infusions of medication and a regimen of 10 pills per day. Sophia not only endured--she thrived. A straight-A student, Sophia became a 1000-point scorer for her basketball team. She was named All-District and she plans to continue playing in college.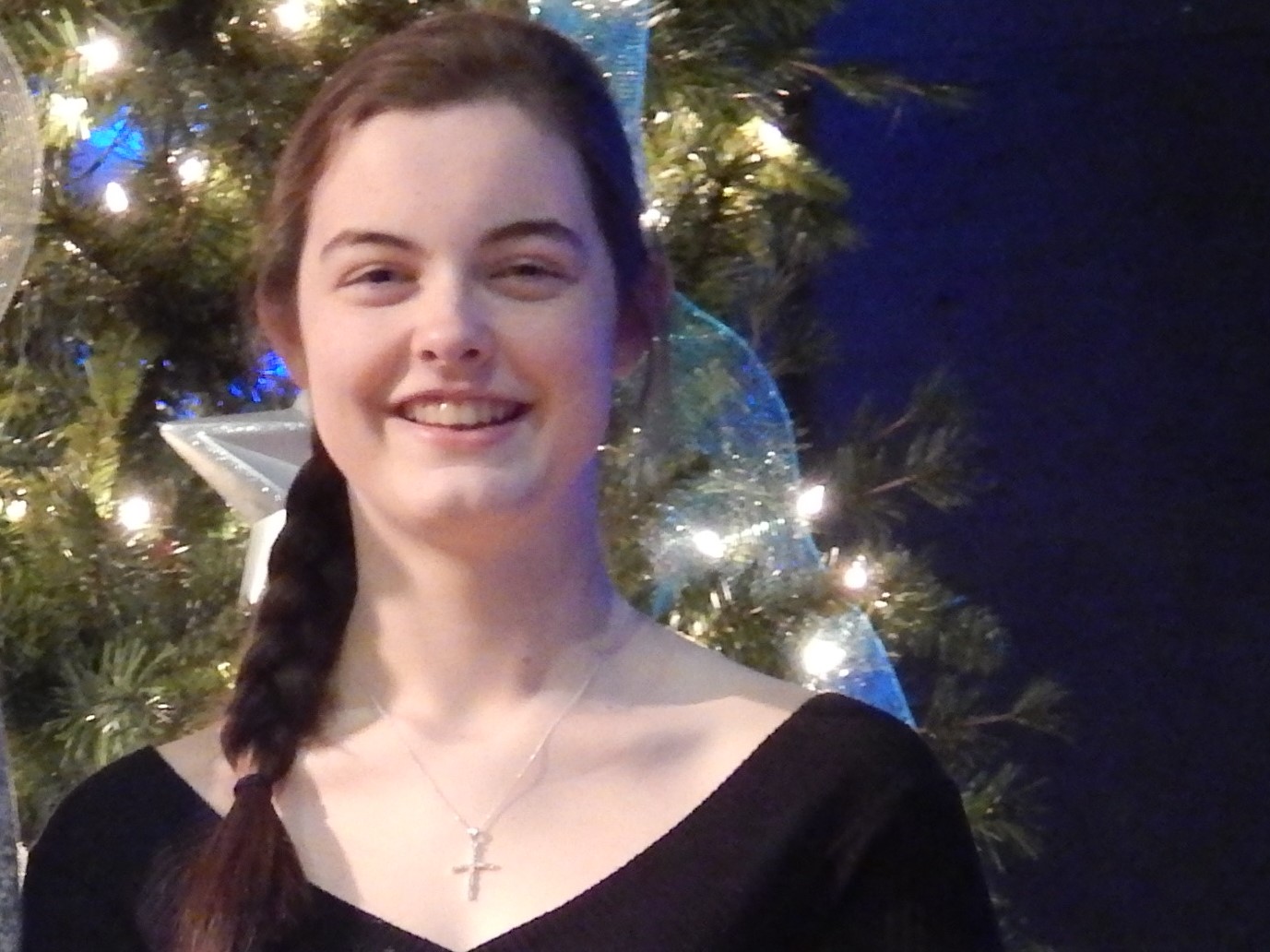 Anna Lauren Jacobs, Southwestern
Anna Lauren has always dealt with poor eyesight but the development of optical migraines meant she would sometimes have little or no vision. Despite this obstacle, Anna Lauren participated in both swimming and tennis for Southwestern, earning Rookie of Year honors for her swim team. And she became a Governor's Scholar and ranked at the top of her class academically.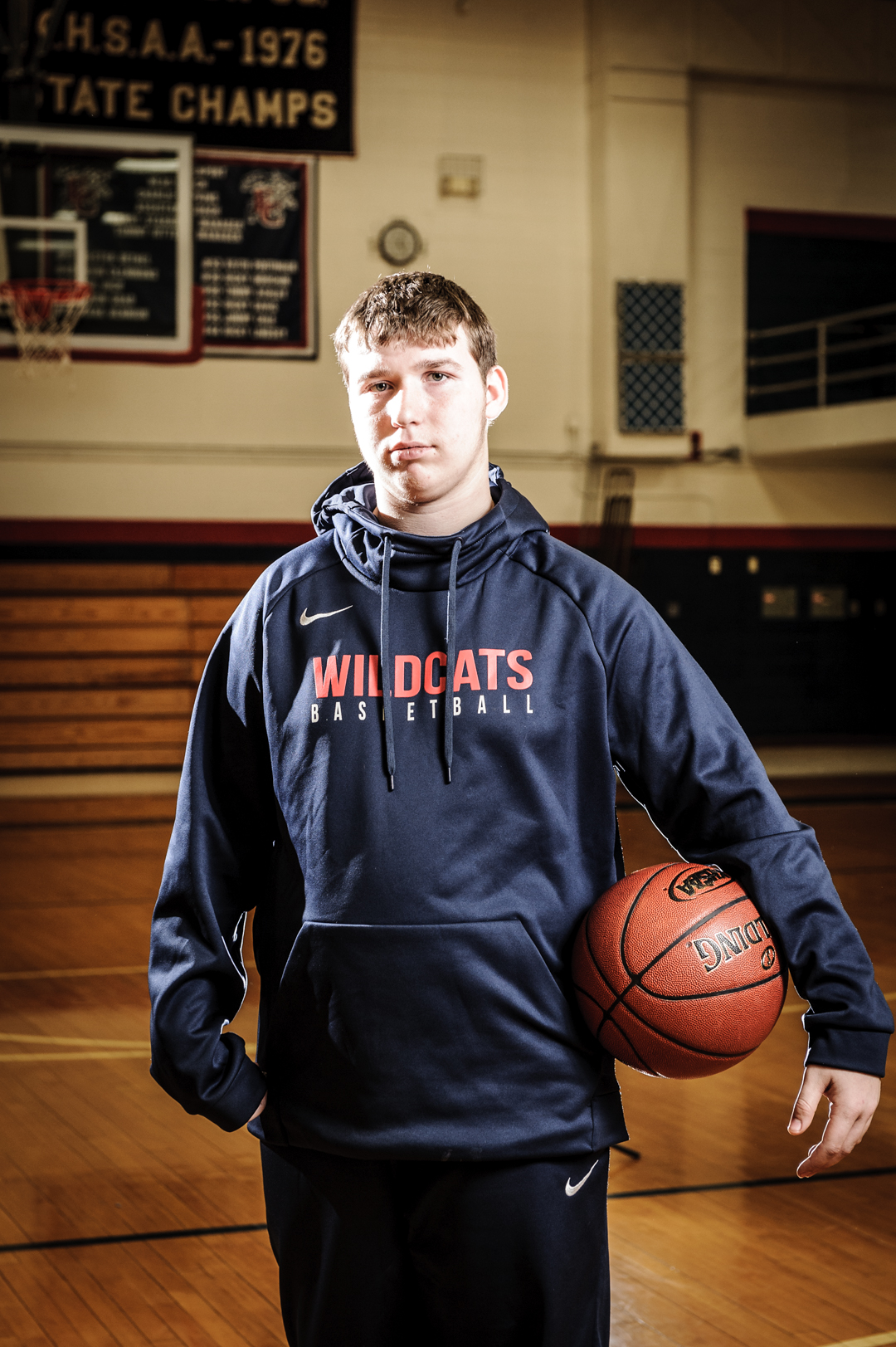 Nick Johnson, Edmonson County
Nick suffered a pair of strokes before he was even born and this has meant a lifelong struggle with weakness on the right side of his body, including limited use of his right arm. But a passion for basketball and a relentless work ethic enabled Nick to become a dead-eye shooter and his three-point shooting display in a game during his junior season for the Edmonson County JV team went viral and inspired all who saw it.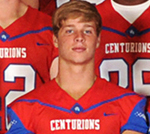 Ryan Lagestee, Christian Academy of Louisville
A broken ankle in the first game might have meant the season was over for most players but not for Ryan. He worked diligently to return and made it back to his team in time for the regional final game against rival DeSales. Ryan provided a key second-half interception to contribute to his team's win and illustrate why his teammates had elected him as a captain.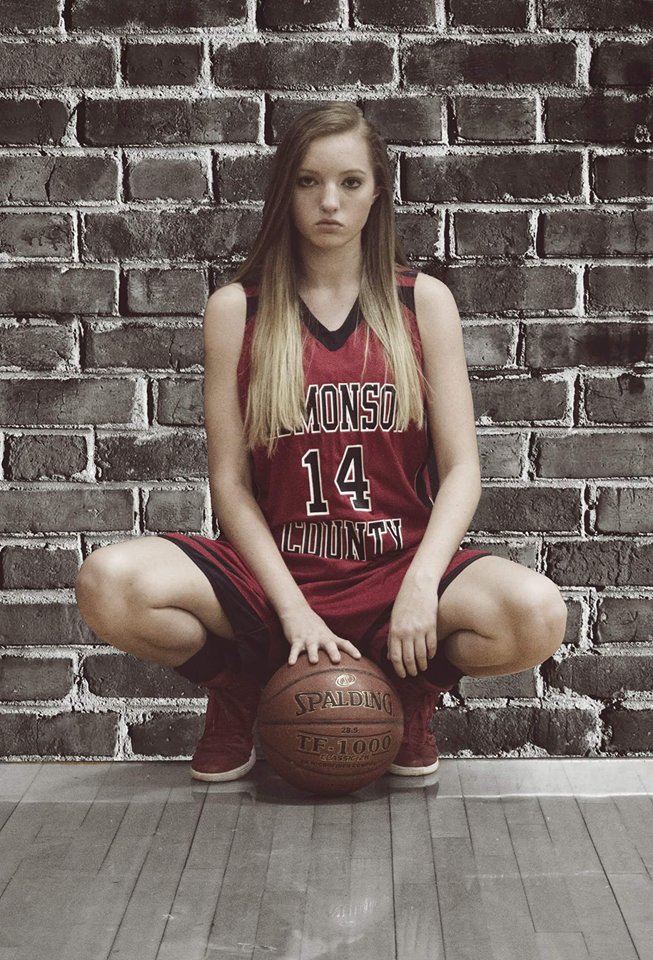 Skylar Lewis, Edmonson County
Skylar has been dealing with adversity since age 10. First, she was diagnosed as epileptic, then two years later, type 1 diabetes was added to the list. And then a knee injury followed by an illness took her off the basketball court. Skylar persevered and made it back to the court, earning the Defense Award for her team and making the all-state academic team.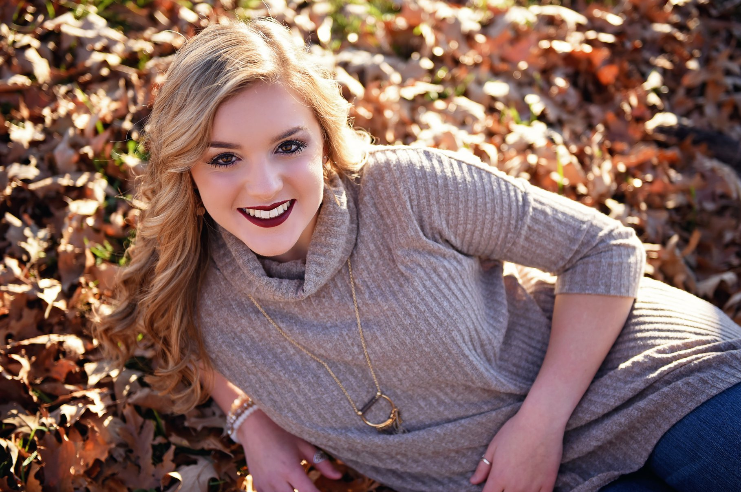 Sophie Metheny, Madisonville-North Hopkins
Adversity can come in both mental and physical forms. For Sophie, it included the loss of her greatest champion, her grandmother, just prior to the start of her senior season, plus a father who came in and out of her life. Sophie stayed focused on her schoolwork and her role as a captain for the volleyball team, twice being voted Most Valuable Teammate and helping her team to consecutive 25-win seasons.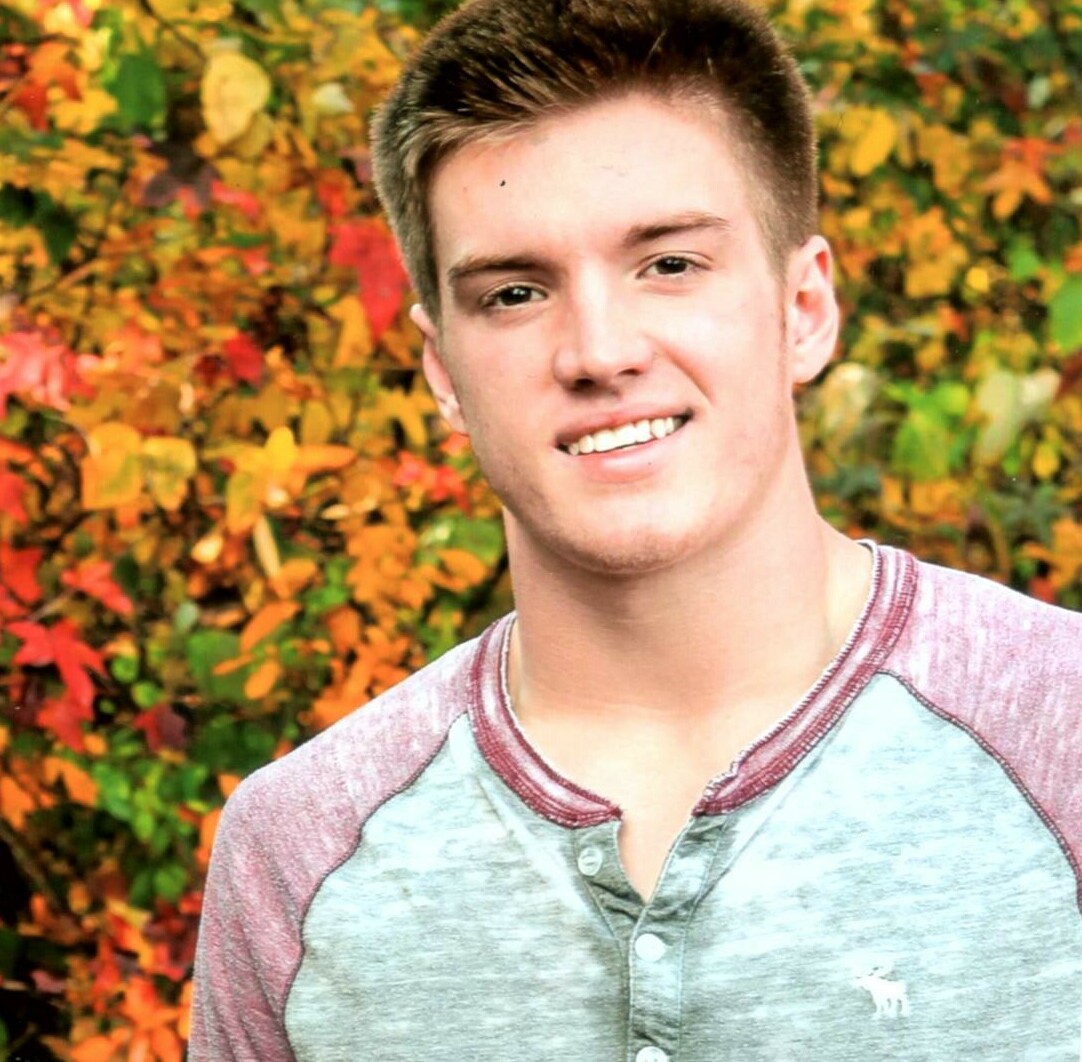 Caleb Mitchell, Corbin
A case of MRSA and a subsequent reaction to medication put Caleb's life in danger just as his football team was on a run to the state title game. During one stretch, he missed more than 30 days of class time but soon, his conditioned stabilized, his body rallied and there are now no lasting effects. A 3-sport athlete and a straight-A student, Caleb earned an offer to play college football at Lindsey-Wilson.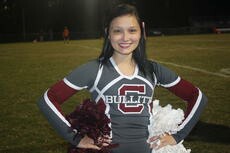 Kirsten Mitchell, Bullitt Central
Born with Cystic Fibrosis, Kirsten never allowed the disease to derail her passion for team sports. When Bullitt Central started a weightlifting program for girls, she became a star. She broke a state record in her division and was named top overall female lifter in the state relative to body weight. She was also part of a state champion co-ed cheerleading squad.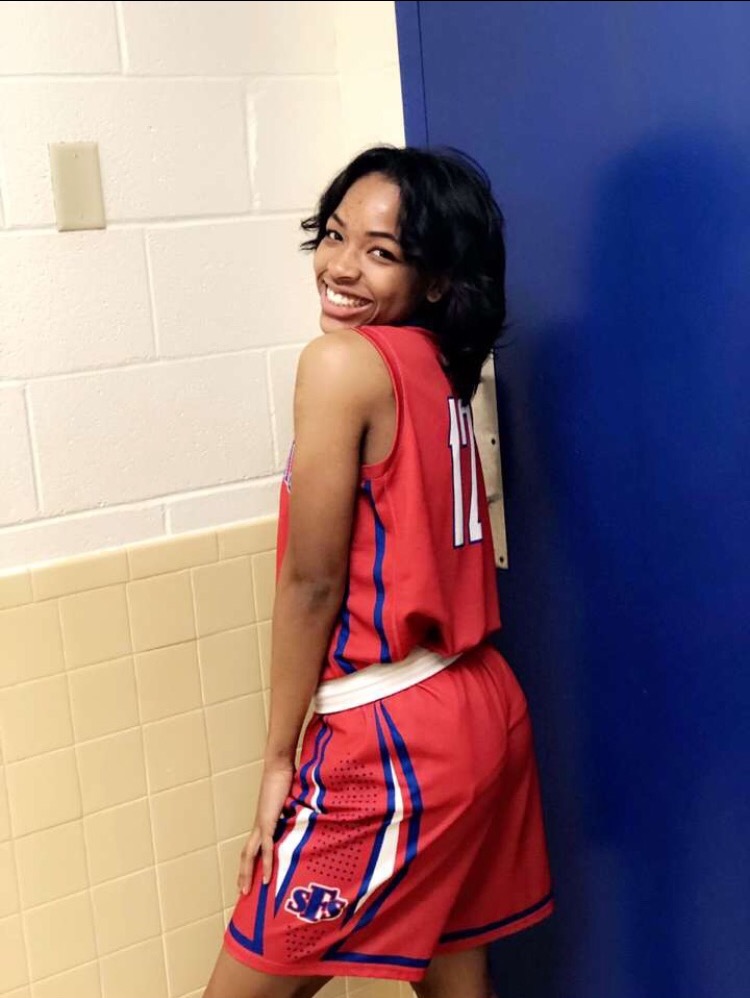 Alexis Nelson, St. Francis
Alexis is a 1,000-point scorer for her basketball team and even won the state scoring title at almost 34 points per game. This came after two seasons cut short by injuries. Alexis had family issues to overcome at home as well as the injuries but no form of adversity affected her laser focus on her goals. She was named her team's oustanding player three times and served two seasons as captain.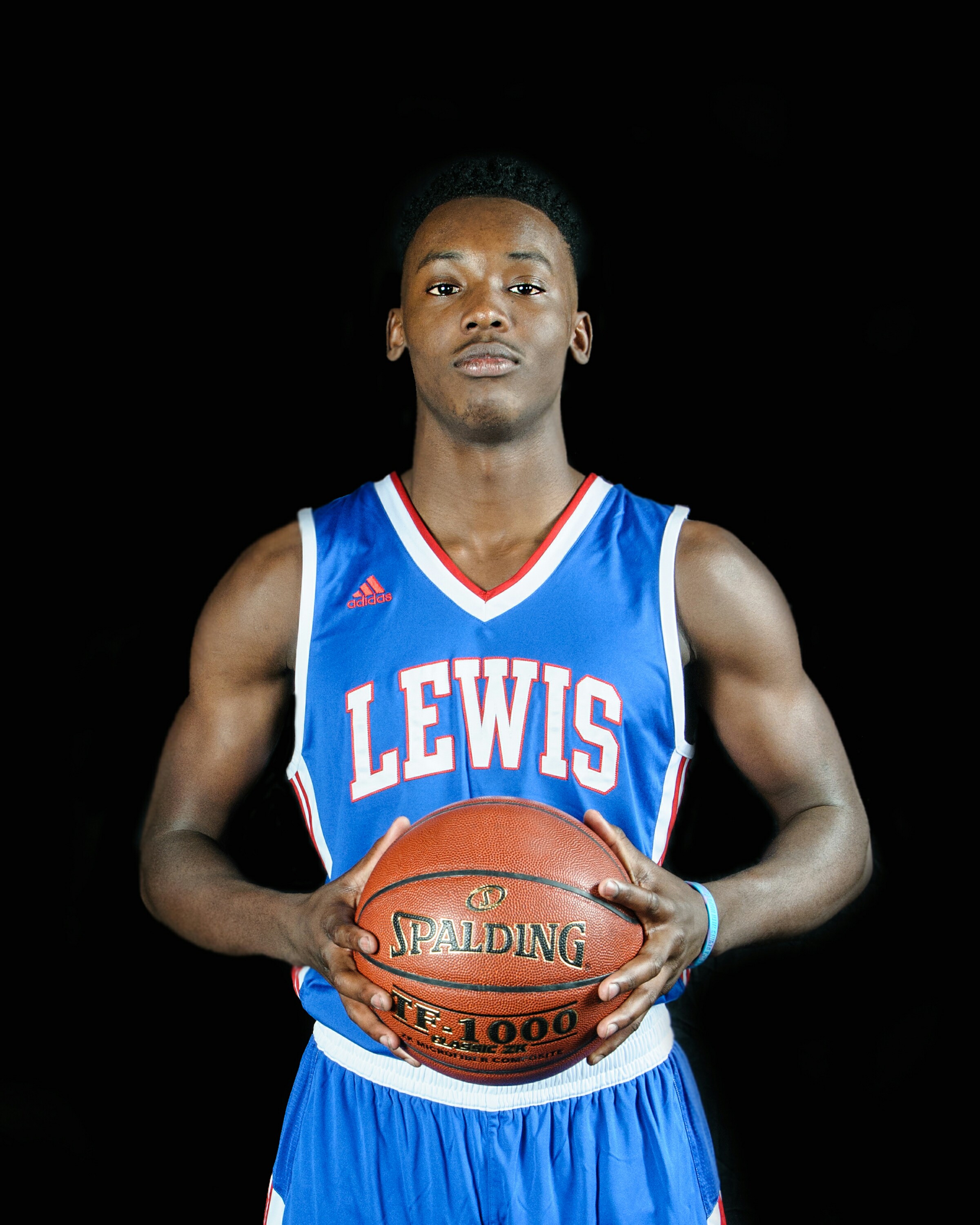 Tay Offutt, Lewis County
From age 5, Tay's life was turned upside down through various stays in foster homes. In high school, he finally the fit that worked best for him, with a family in Lewis County, and he blossomed, becoming a leader in his school. Tay developed into an all-conference football and basketball player and parlayed those skills into multiple college offers in both sports.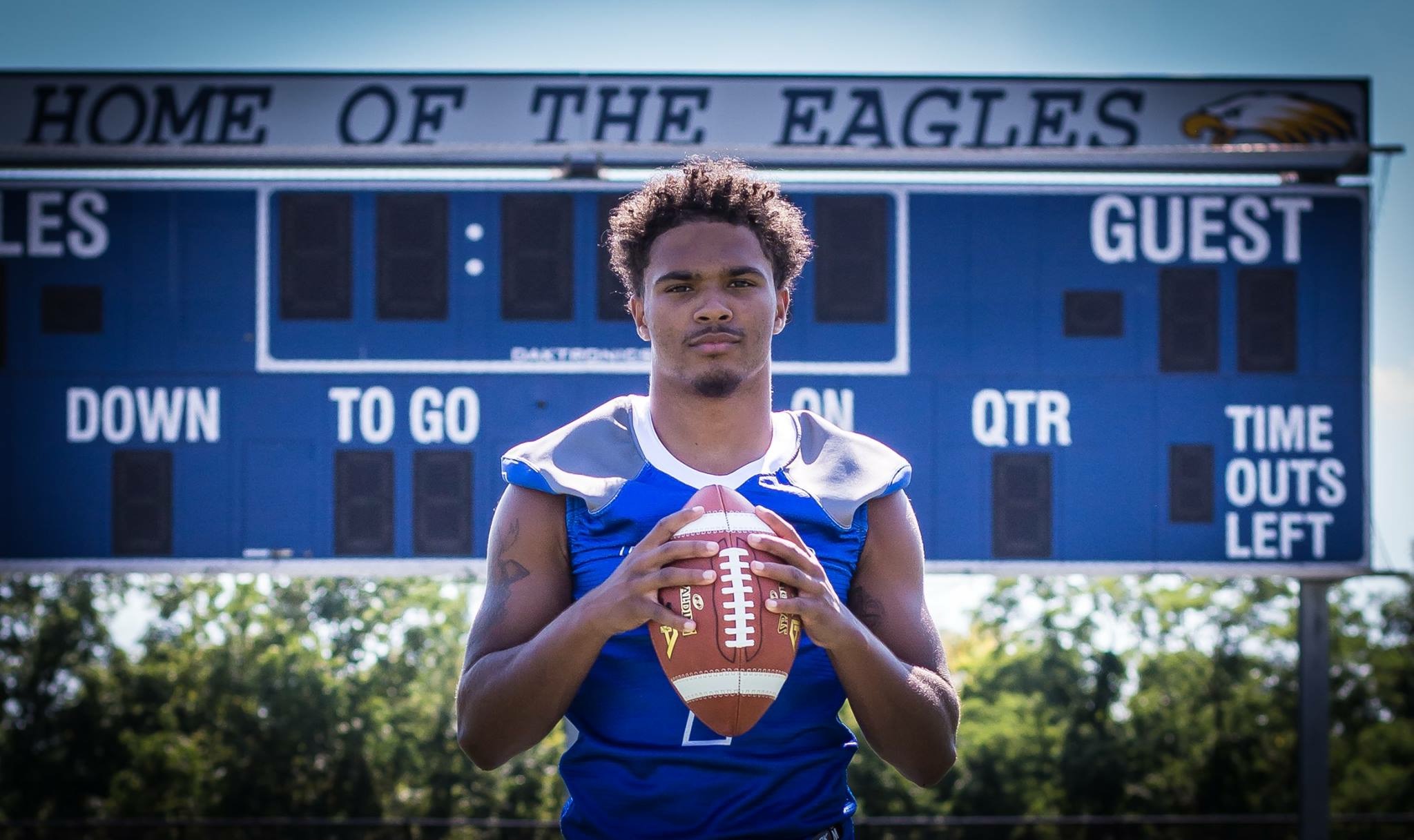 Nelson Perrin, Scott High
Nelson flashed star talent as a sophomore on the football field but a hand injury sent him to the sidelines for much of his junior season. But he came back strong as a senior, serving as captain and averaging 14 yards per touch and being named District Player of the Year and honorable mention All-State. Nelson was also a defensive stopper on the basketball team and ran track as well.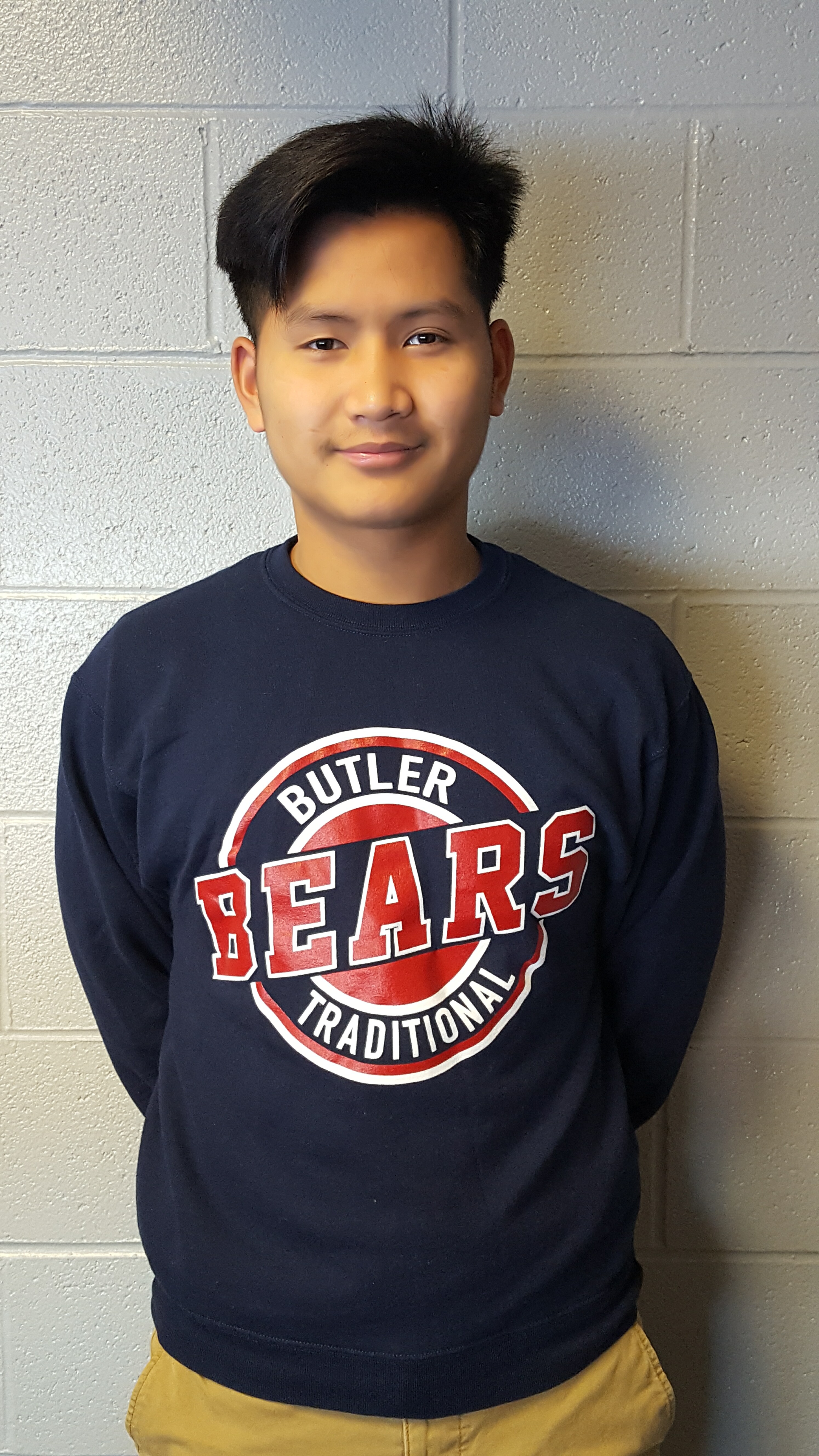 Day Po, Butler
Day spent the first seven years of his life in a refugee camp in Thailand before his family was able to move to the United States. Despite his limited education preparation, Day has become a model student, earning a 3.7 GAP in a demanding enviroment and earning four varsity letters for the Butler soccer team. He aspires to attend college and pursue a career in law enforecment.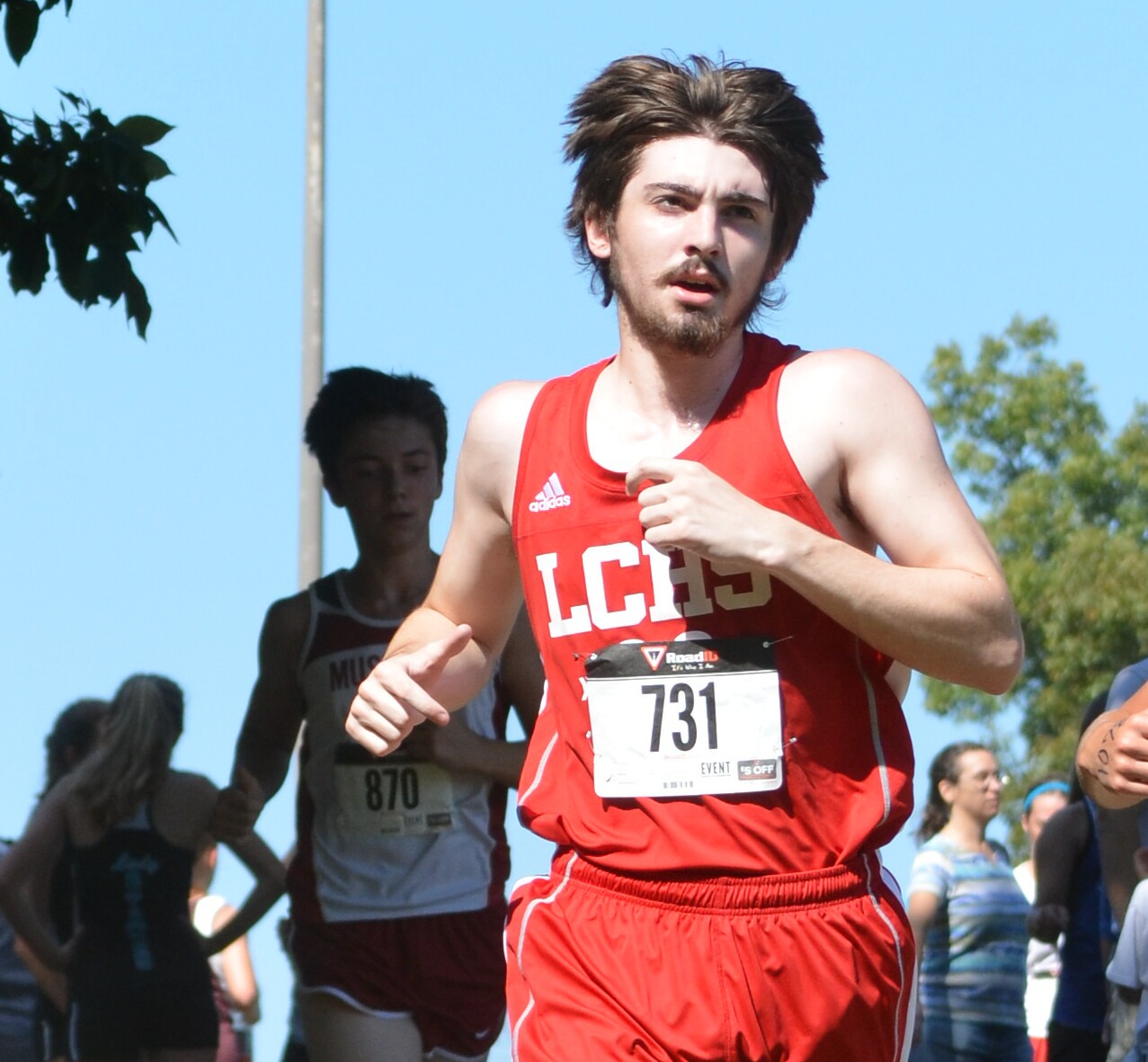 Tyler Ray, Livingston Central
A condition known as Compartment Syndrome limited blood flow to the lower legs and feet for Tyler and made him endure severe pain. Surgery brought some relief but the rehab slowed his return to the track and cross country teams. Through hard work, Tyler nearly achieved a new personal best and he served to inspire his teammates with his perseverance. He was also a standout in the classroom and achieved the status of Eagle Scout.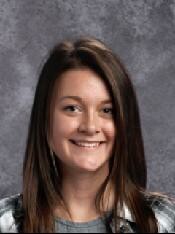 Kristynn Releford, Mercer County
As a sophomore, Kristynn was found to have a form of thyroid cancer that can sometimes lead to the formation of other cancers. She endured two surgeries in a single week and had to deal with severe restrictions on her diet, all of which combined to keep her from playing for the soccer team. But Kristynn rallied and now has control of her disease and she returned to help the soccer team finish as regional runnerup, the best finish ever for Mercer County in that sport.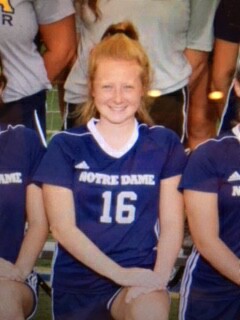 Allison Robertson, Notre Dame Academy
Allison suffered a broken neck and damaged spinal cord in an accident in 2016. Doctors said she was lucky to survive and that just walking would be a challenge. But after surgery and several months in a brace, Allison not only walked--she returned to playing soccer and helped her team reach the state championship game. Allison earned district tournament MVP honors plus all-conference and all-state status and she set a season-record at her school for assists, earning her a shot at playing college soccer for Ashland University.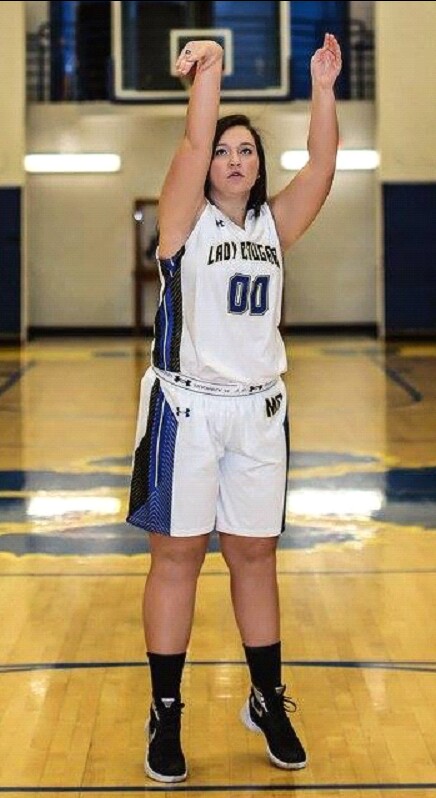 Abby Ross, Morgan County
A pilonidal cyst led to two surgeries for Abby and the prospect of missing her senior season for the Morgan County basketball team. Just before the season tipped off, a doctor told her that she could play if she could endure the pain. Having not played for seven months, Abby worked her way back into shape and became the only female in her school's history to finish with more than 1,000 points and 1,000 rebounds.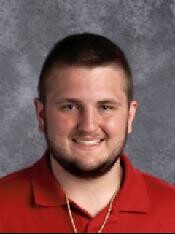 Noah Sewell, Mercer County
Shortly before the season of his sophomore season, Noah unexpectedly lost his father to a heart attack. Noah never missed a practice or a game and maintained a positive attitude day in and day out. And he became a starter at left tackle for Mercer County's regional runnerup team.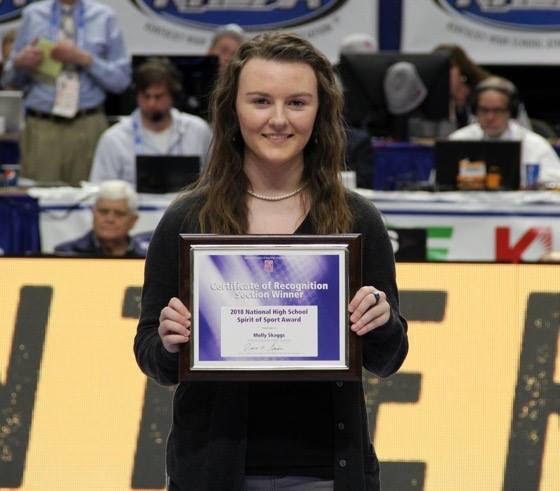 Molly Skaggs, Elliott County
Molly was born without feet. Her right leg ends just below the knee and the left just above the ankle but using prosthetics, she overcame her disability and helped launch the volleyball program at Elliott County, for which she played for five years. Molly served as captain and was a starting setter and she made straight A's in the classroom.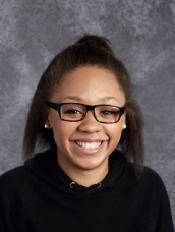 Maddie Stokes, Beechwood
Challenging circumstances in her family meant Maddie spent much of her childhood without a mother or father in her life. Nevertheless, she kept a positive attitude, served as a leader for her younger siblings, performed well in school and became a three-year starter for the Beechwood High basketball team.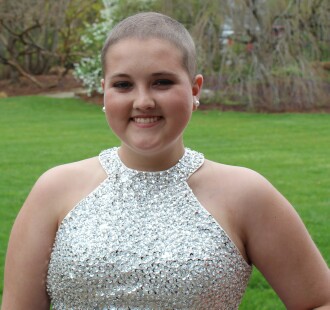 Kylee Tyson, East Jessamine
A rare form of leukemia put Kylee's resilient spirit to the ultimate test but she has passed it with flying colors. Intense chemotherapy treatments sometimes make it a challenge just to walk across the soccer field but Kylee was determined to stay with her team. Her first varsity goal was one of the season's high points and Kylee was also elected captain by her teammates and junior class president by her peers.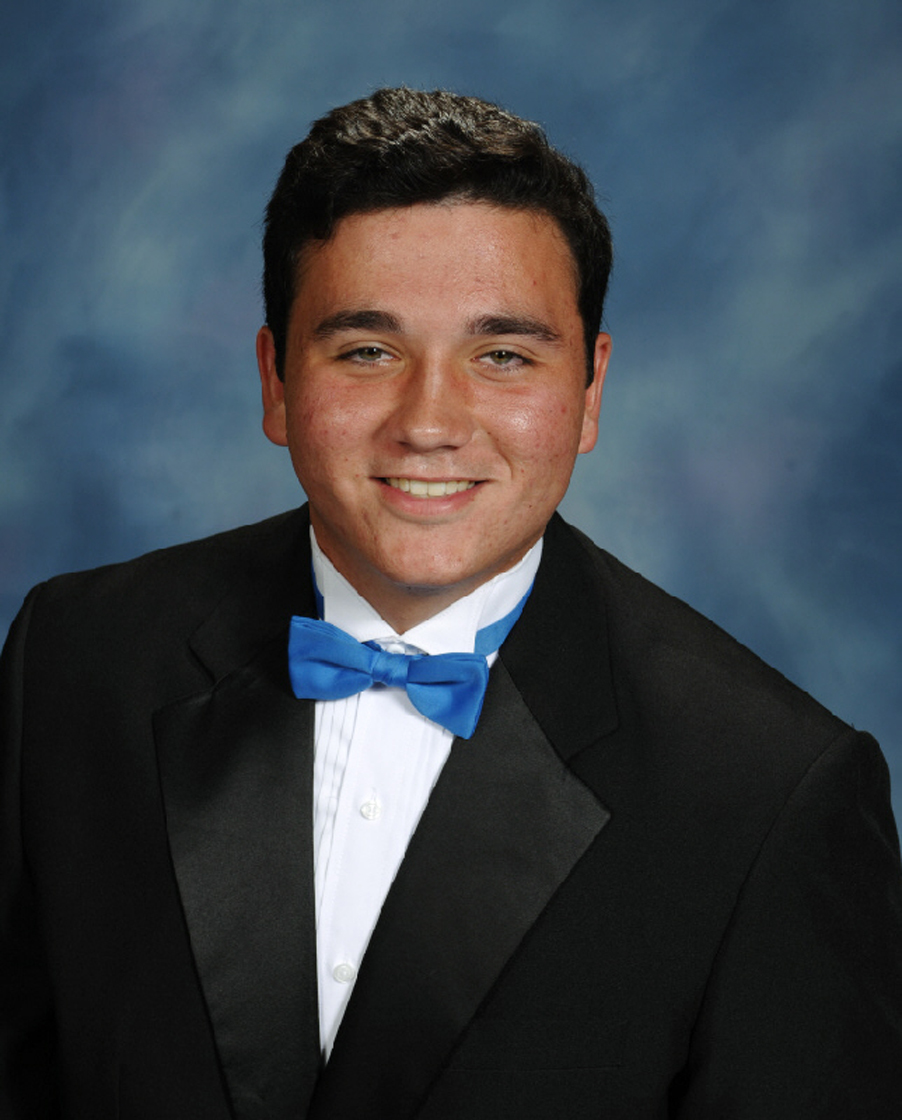 Gabriel Whitehead, Fort Campbell
As a third-grader, Gabriel lost his father in the service of our country and young Gabriel had to learn to manage the anger he felt from this tragic loss. Football became a vehicle for Gabriel to learn those lessons, joining the varsity team as a freshmen. He was named Fort Campbell's Offensive Linemen of the Year as a senior and served as the team's punter as well.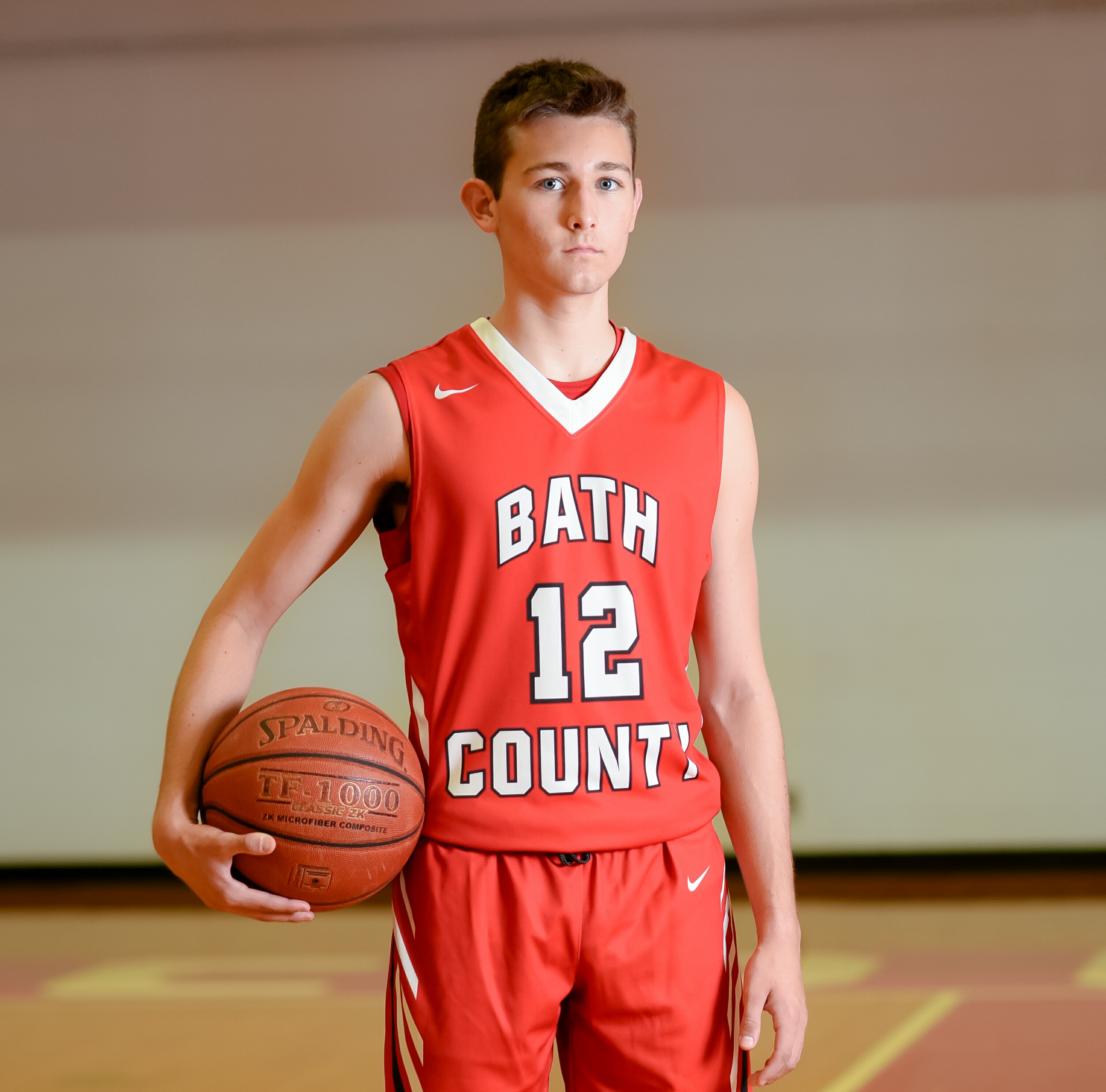 Bryce Williams, Bath County
One year after suffering a broken jaw from getting hit in the face by a baseball, Bryce faced an even greater challenge. A congenital deformity in his sternum meant surgery to insert two steel rods into his chest but he came back from adversity once again. Bryce became a double-figure scorer for the Bath County basketball team, earning the conference's courage award along the way. He was named first-team all-conference and also named to the academic all-state team for all four years of high school.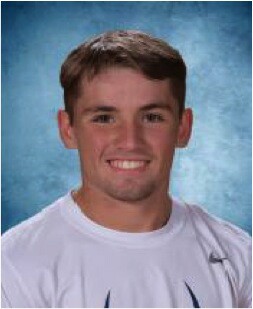 Ben Wood, Ohio County
Shortly before starting his sophomore year, Ben lost his mother to a rare form of cancer. And Ben's younger brother has had lifelong health issues but Ben has embraced his role as big brother and part-time caretaker. Despite this adversity, Ben has been a standout for the Ohio County football team, earning the Defensive Back of the Year award and becoming a big-play receiver as well.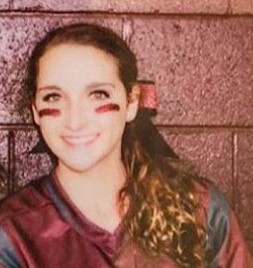 Kari Wood, Webster County
At age 16, Kari lost her best friend--her twin sister Kaci--in a car accident. Four months later, Kari lost one of her biggest fans when her grandfather passed away. Kari wondered if she would have the desire to play softball again but she ultimately decided to return to the diamond. Late in her junior season, Kari began to regain her past form and with the score tied 0-0 in a regional tournament game, she delivered the game-winning home run and season-defining highlight for Webster County.