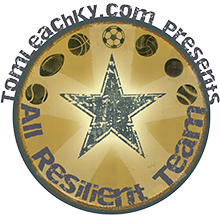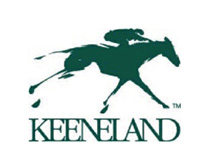 Announcing TomLeachKY.com's ALL-RESILIENT-TEAM
The All-Resilient Team honors student-athletes from Kentucky high schools who have had to overcome some form of adversity to compete and often excel in sports, within the previous calendar year. Nominees were solicited through athletic directors across the state and honorees were recognized at the annual Kentucky High School Athletic Directors Association awards banquet April 25 in Louisville.
2020 All-Resilient Team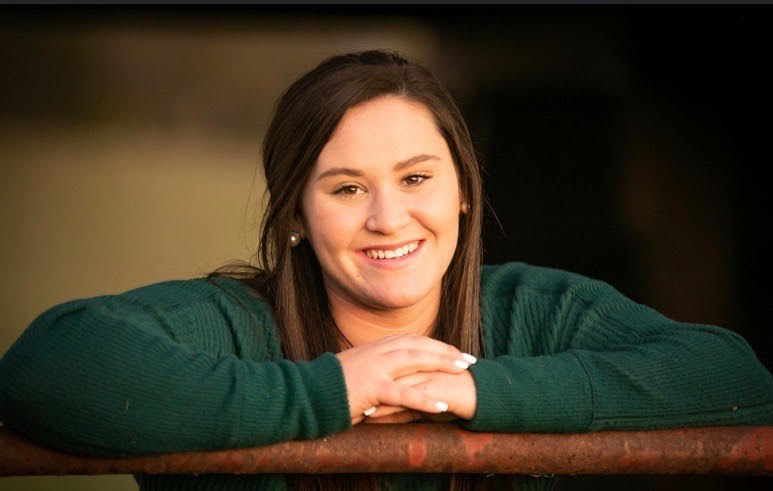 Faith Alford, Walton-Verona
At age 15, Faith was diagnosed with a disease that affects blood flow, which brought back radical changes to her lifestyle, including taking almost two dozen pills per day and making dramatic changes to her diet. This setback slowed her participation in volleyball and softball. The latter was her favorite sport and she feared she would not return to her roles as a pitcher and shortstop. But Faith rallied to post strong seasons for Walton-Verona, earning numerous awards in both sports as well as in academics. And she earned an opportunity to play college softball at Midway University.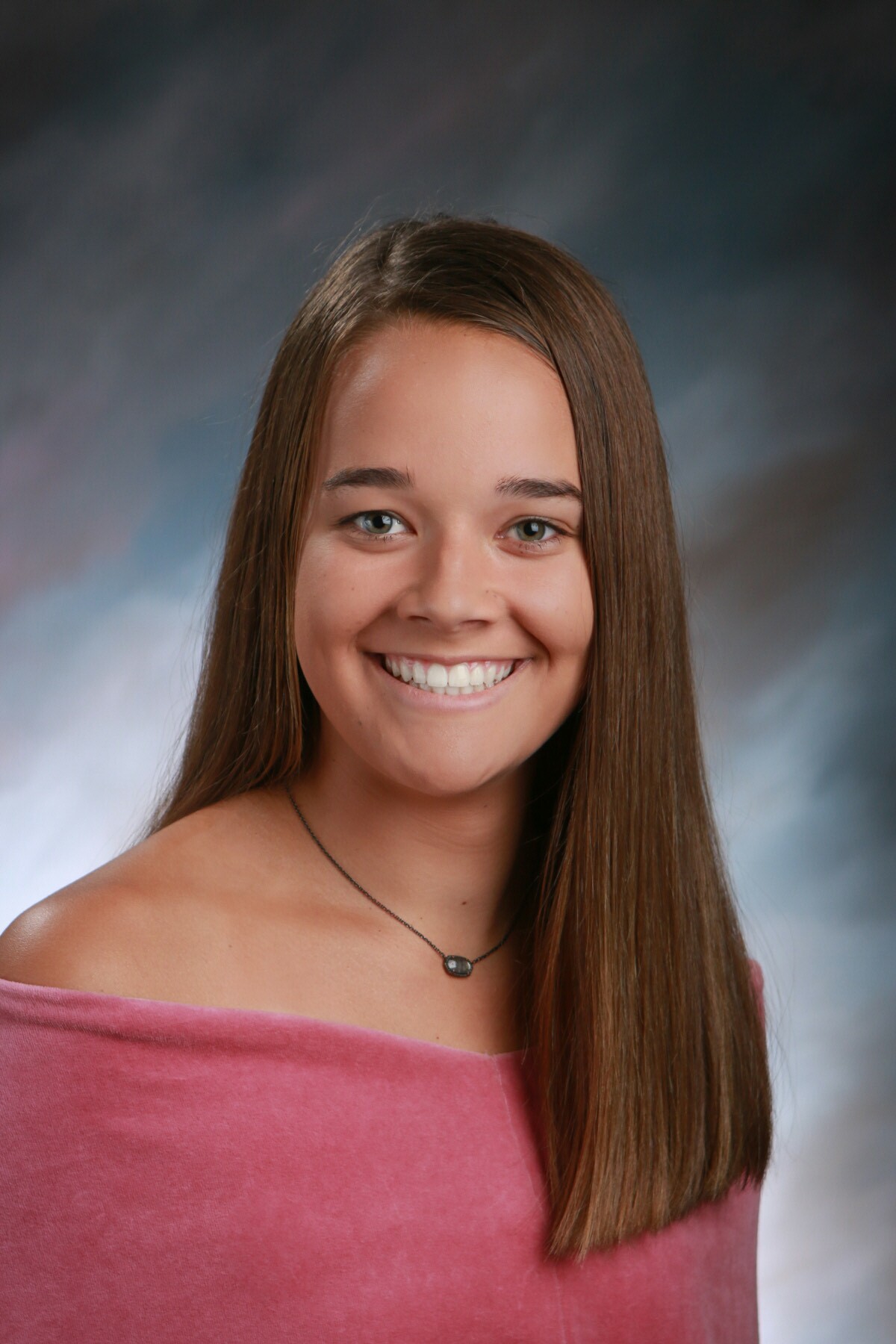 Kate Bale, Assumption
Kate Bale has been both resilient and self-reliant in fashioning a stellar career with the Assumption field hockey team. Her father has fought a four-year battle with brain cancer and her mom has battled health issues as well, leaving Kate to often hold herself accountable for practices, games and school work. She served as team captain and won team awards for sportsmanship and extra effort as Assumption claimed a state championship. The school's athletic director called Kate "an inspiration to us all."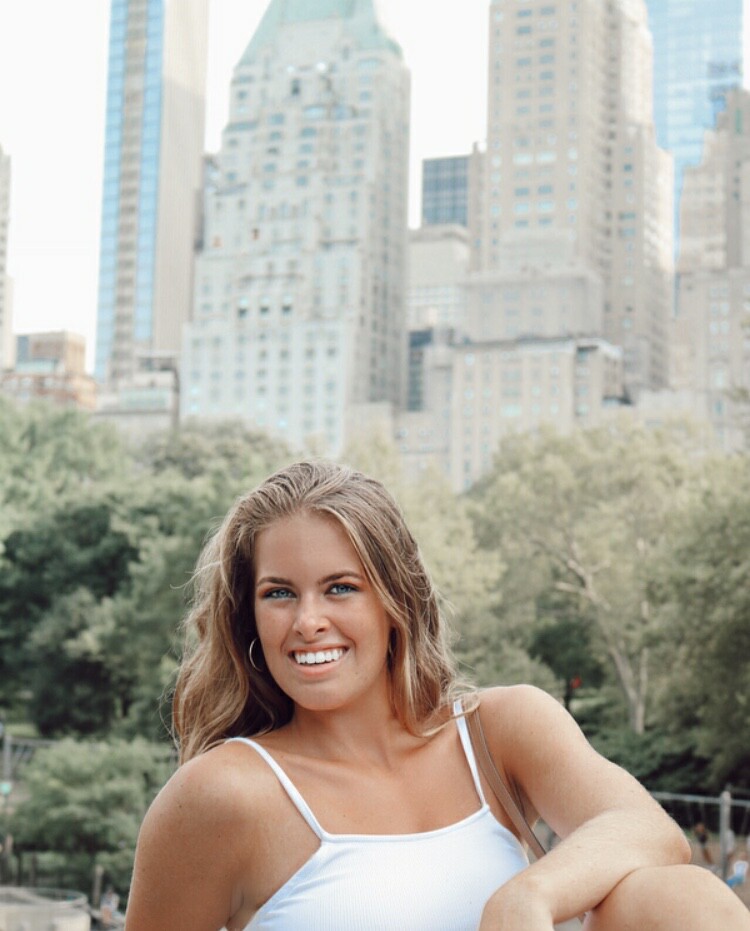 Amy Barry, Sacred Heart Academy
Amy's high school sports career began with a setback, as a torn knee ligament kept her from competing in basketball and volleyball. She paid the price to get back on the courts but just before the basketball season started in her junior year, a second knee ligament tear--this one in other leg--sent her back to the sidelines. Again, Amy fought back and became a contributor off the bench for one of the state's top teams. Her coach calls her "one of the hardest-working players I have ever coached."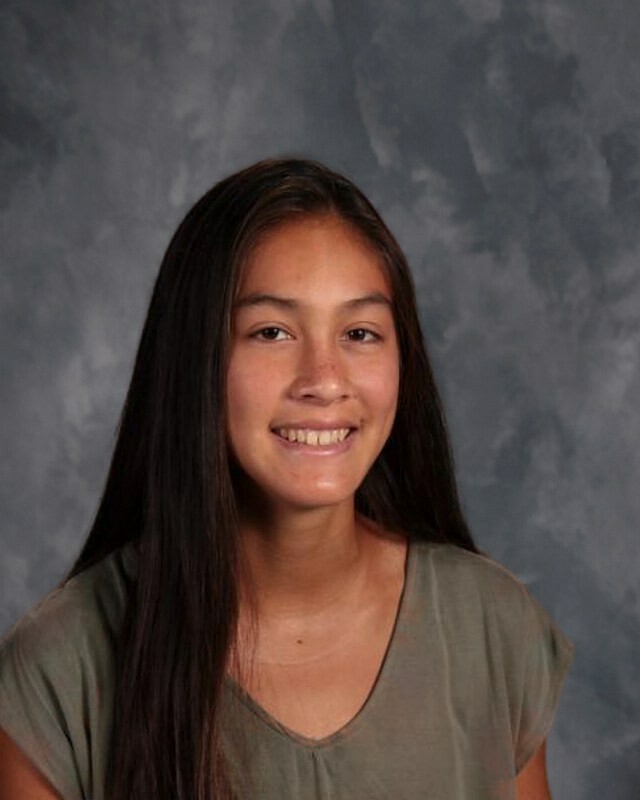 Chloe Boa, Oldham County
Chloe overcame a bout with low iron to become Oldham County's top cross country runner at the outset of the 2019 season. But that was quickly followed by a serious setback, as a stress fracture put her on the sidelines for six weeks. Chloe rehabilitated vigorously--usually by herself--in the pool and on a bike. She was able to return to her team and her third-place finish in the Class 3A state championship meet helped propel Oldham County to the title.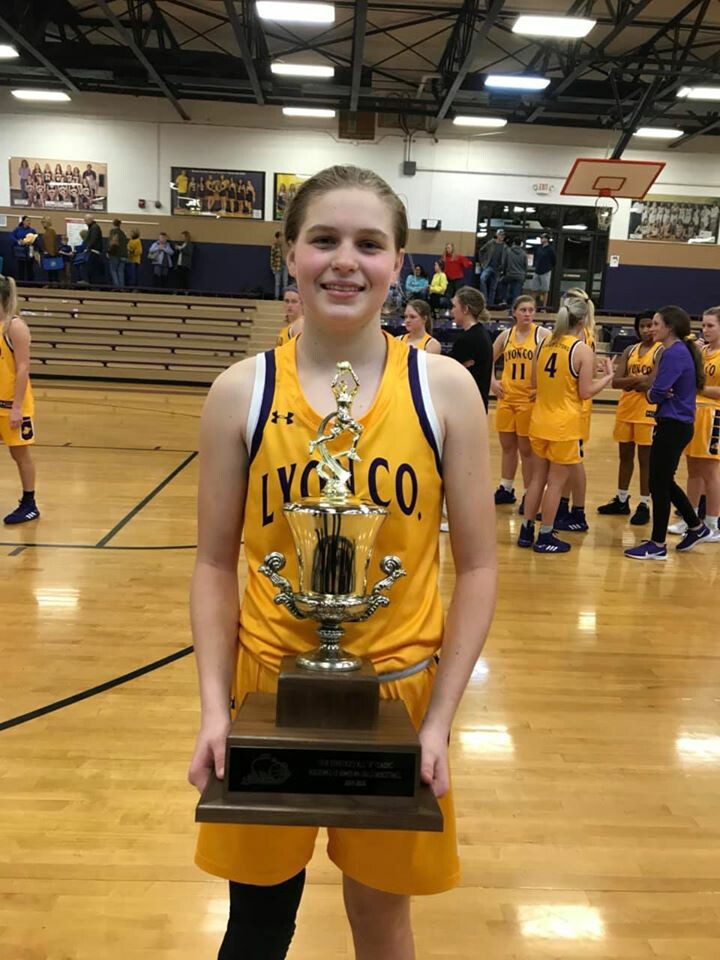 Cathryn Brown, Lyon County
Cathryn is a promising young golfer and basketball player for Lyon County and her ability to stay focused on those pursuits as well as academics was put to a stern test in the past year. Her older brother, to whom she is extremely close, is University of Kentucky golfer Cullan Brown who was diagnosed with a bone cancer. With her parents traveling for his treatment, Cathryn would have to stay with relatives and friends but her grades and attendance never suffered. As for athletics, she qualified for the state golf tournament and was a freshman starter on the basketball team.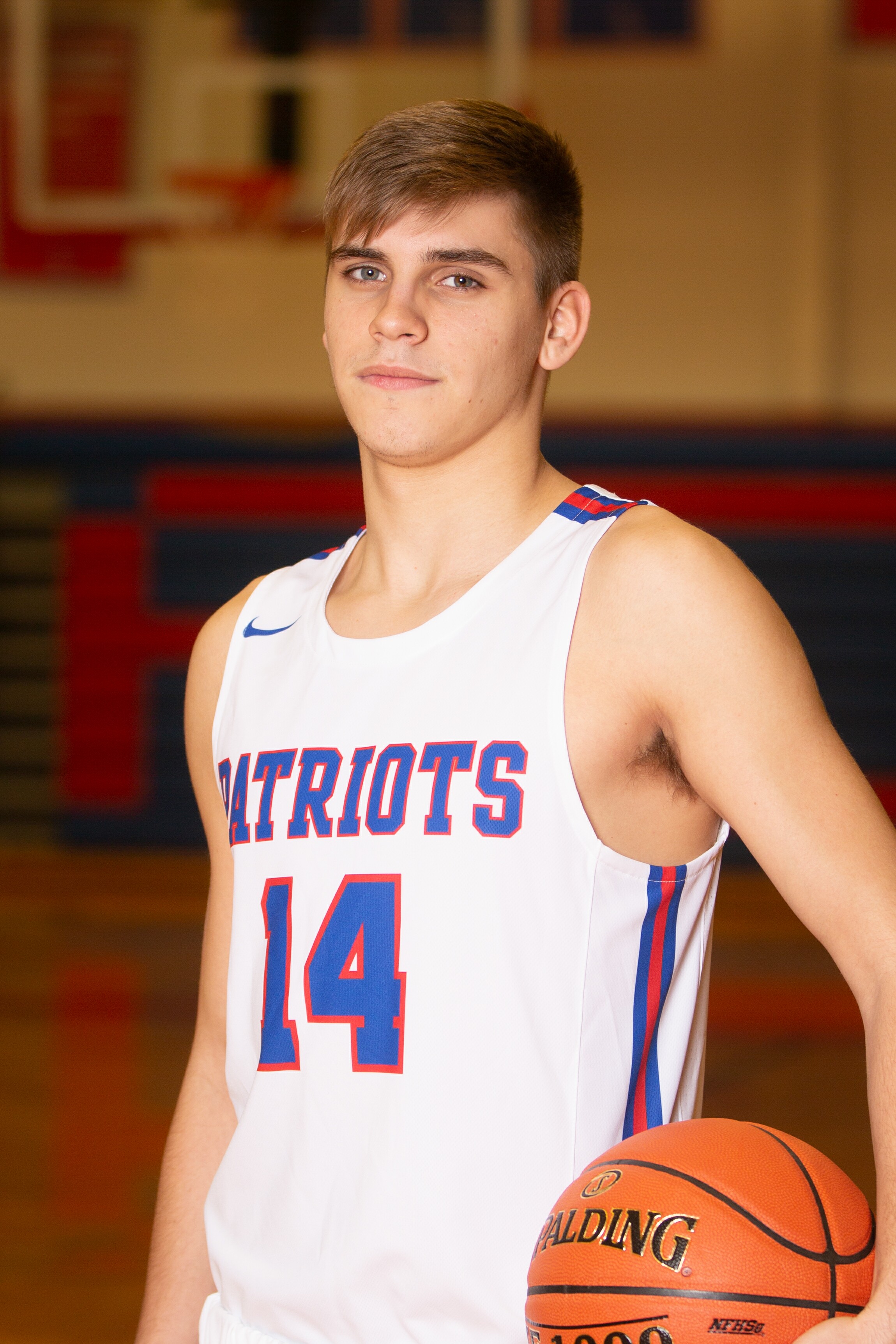 Charlie Calvert, Allen County-Scottsville
Just playing his senior season at Allen County-Scottsville High School was a major achievement for Charlie. In the summer before his junior season, Calvert suffered two broken bones in a leg as well as a torn knee ligament in a summer basketball game. That led to two surgeries that left him with six screws and a metal plate in his left leg. Charlie endured a painful, 11-month rehab process but was able to make it back for his senior season, averaging 5 points per game and shooting 88 percent at the free throw line--and his team qualified for the Fourth Region Tournament.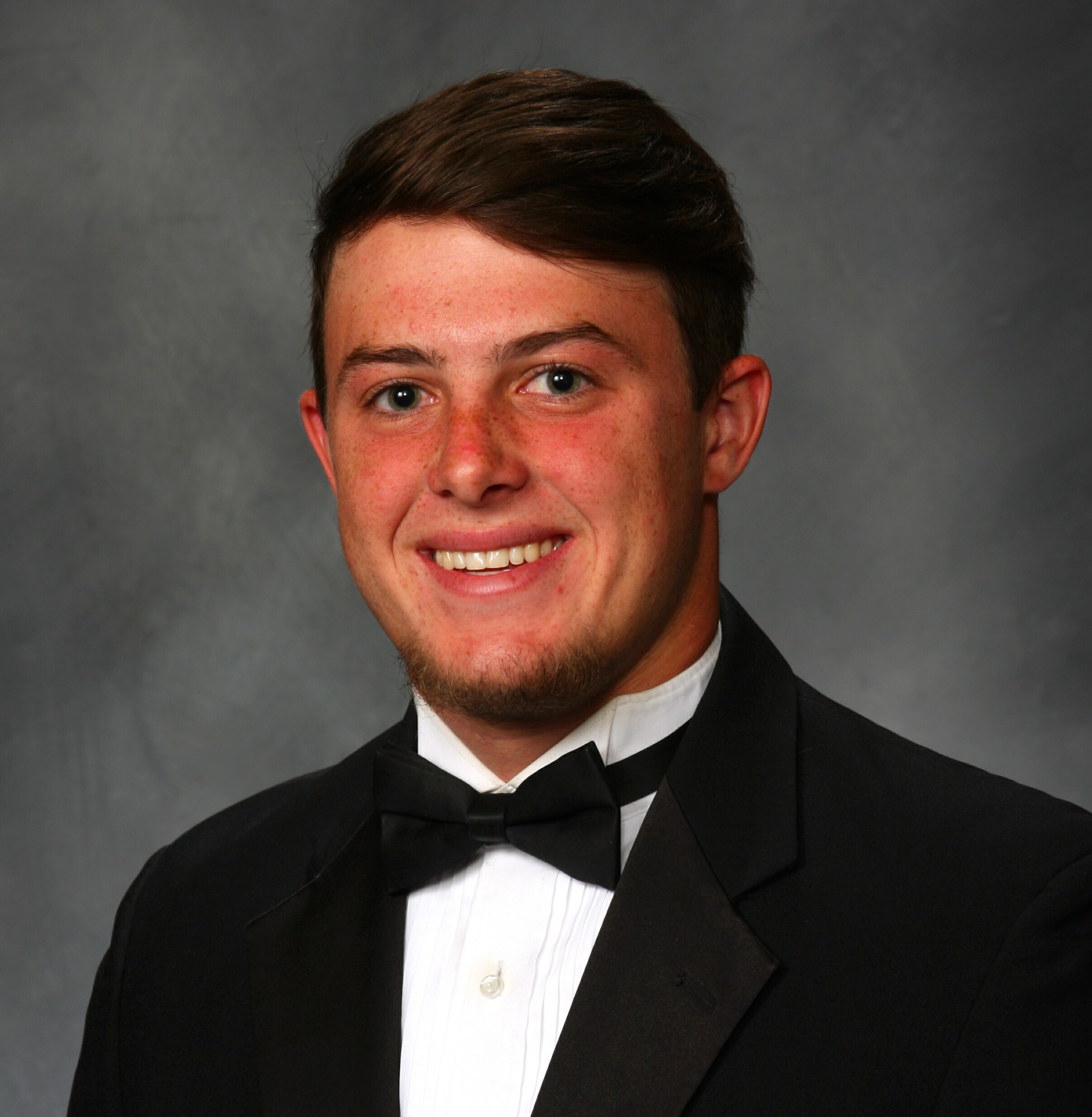 Preston Dykes, Oldham County
After two standout seasons at linebacker, Preston's senior season was derailed by a knee injury in the season's fifth game. Four times a week, he would participate in physical therapy and he made it to every single practice for his team, serving as an extra coach on the field and by the time the playoffs rolled around, Preston was able to get back on the field. After leading the team in tackles as a sophomore and junior, he still finished as the third-leading tackler as a senior despite the missed time from injury.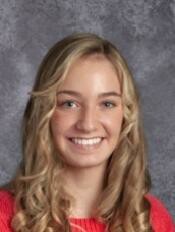 Tori Fryman, Williamstown
Diagnosed with a form of juvenile epilepsy meant major changes for Tori, including a medication regimen plus unexpected seizures brought on by stress. And yet Tori maintained a role as a leader for the Williamstown basketball and volleyball teams. On the hardwood, she averaged eight points and two steals per game as a sophomore starter. And in volleyball, she was named to the all-tournament team in the Eighth Region. For the season, she recorded 58 kills, 24 blocks and 36 assists while serving 25 aces.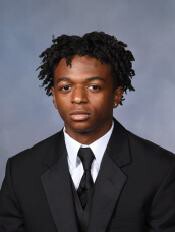 Kaleb Givens, Tates Creek
Hip dislocation injuries are rare for adolescents but it happened twice to Kaleb, in 2017 and again the next year, with the latter injury requiring a surgical fix. He endured rigorous therapy to return to the Tates Creek basketball team and did so with a flourish. Kaleb won Player of the Game honors at Iron Warrior Classic with an 18-point performance and in a game against rival Bryan Station, he scored 23 points while making seven three-pointers. And he also excelled academically.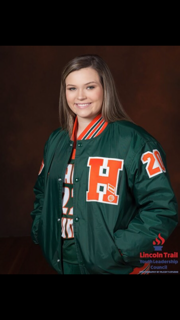 Katie Heath, Hart County
One ACL tear in a knee is tough enough to overcome but Katie faced that challenge in back-to-back seasons, first in her right knee and then the left. Both times she battled back via a rigorous rehabilitation program. In a demonstration of Katie's leadership and the respect she earned from her teammates, she was chosen as captain of her team for her senior season with the basketball team.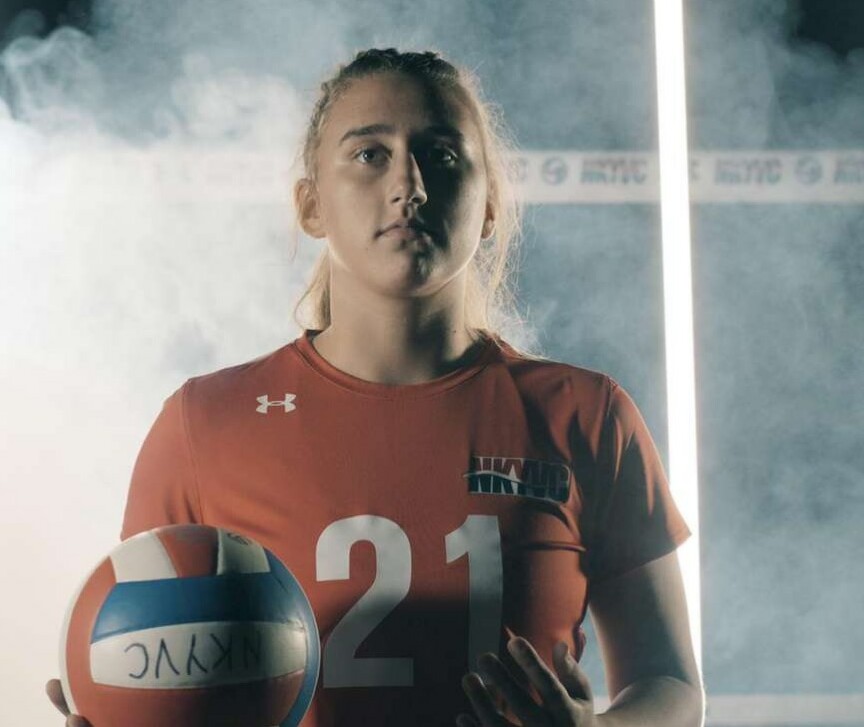 Torie Lynn Houston, Holy Cross (Covington)
A rare blood vessel disorder at age four meant radical changes for Torie, including a directive that she not participate in any sports activity. But by the time she reached the eighth grade, the condition had improved and Torie was allowed to follow in her mom's shoes in the sport of volleyball. As a senior, Torie led Holy Cross to the All "A" state volleyball title and won MVP honors for the tournament as an outside hitter. Torie also won numerous academic awards at her school and earned a college scholarship from Northern Kentucky University.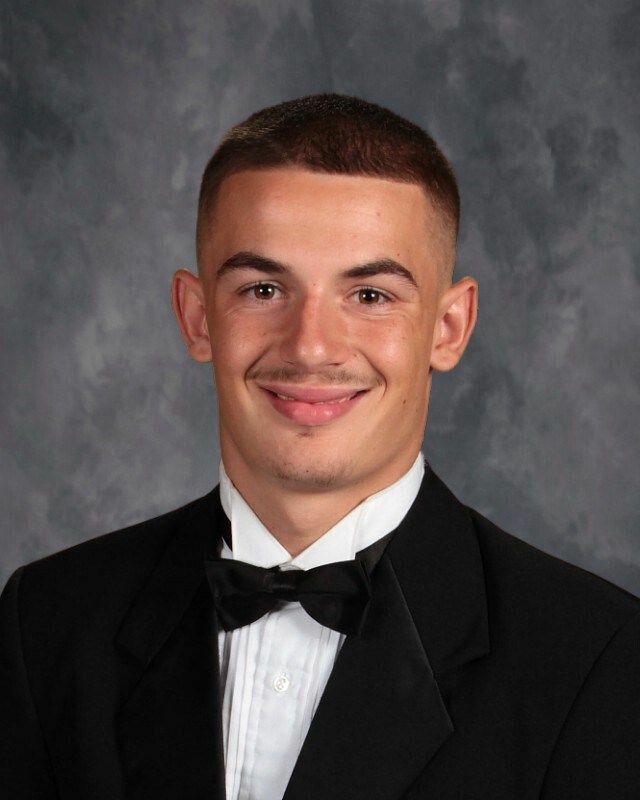 Trey McCoy, Fairdale
Trey was a standout quarterback for Fairdale's 11-win football team, throwing for more than 2,400 yards and eight touchdowns. He was named Class 5A, District 3 Player of the Year for his accomplishments. Trey also earned a starting spot on the FHS basketball team as a senior and demonstrated leadership in both sports. He did this while not only sharing custody of his infant son but also helping to care for a father battling serious heart disease.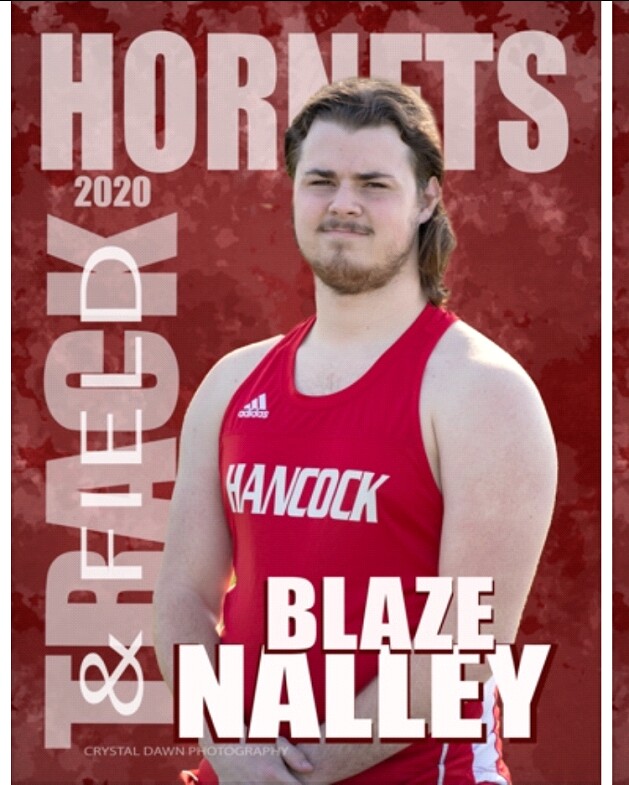 Jason 'Blaze' Nalley, Hancock County
"Blaze" played nine different positions in his Hancock County football career and he did this despite his parents' divorce forcing him to split time between two cities and to juggle schedules to avoid missing games. He would have to sometimes miss practices or offseason workouts and yet he was a four-year letterman and as a senior, he ranked third in Class 2A in sacks despite playing only six games at defensive end. His positions played include quarterback, left tackle, fullback, tailback and tight end on offseason plus both inside and outside linebackers slots as well as defensive end on defense.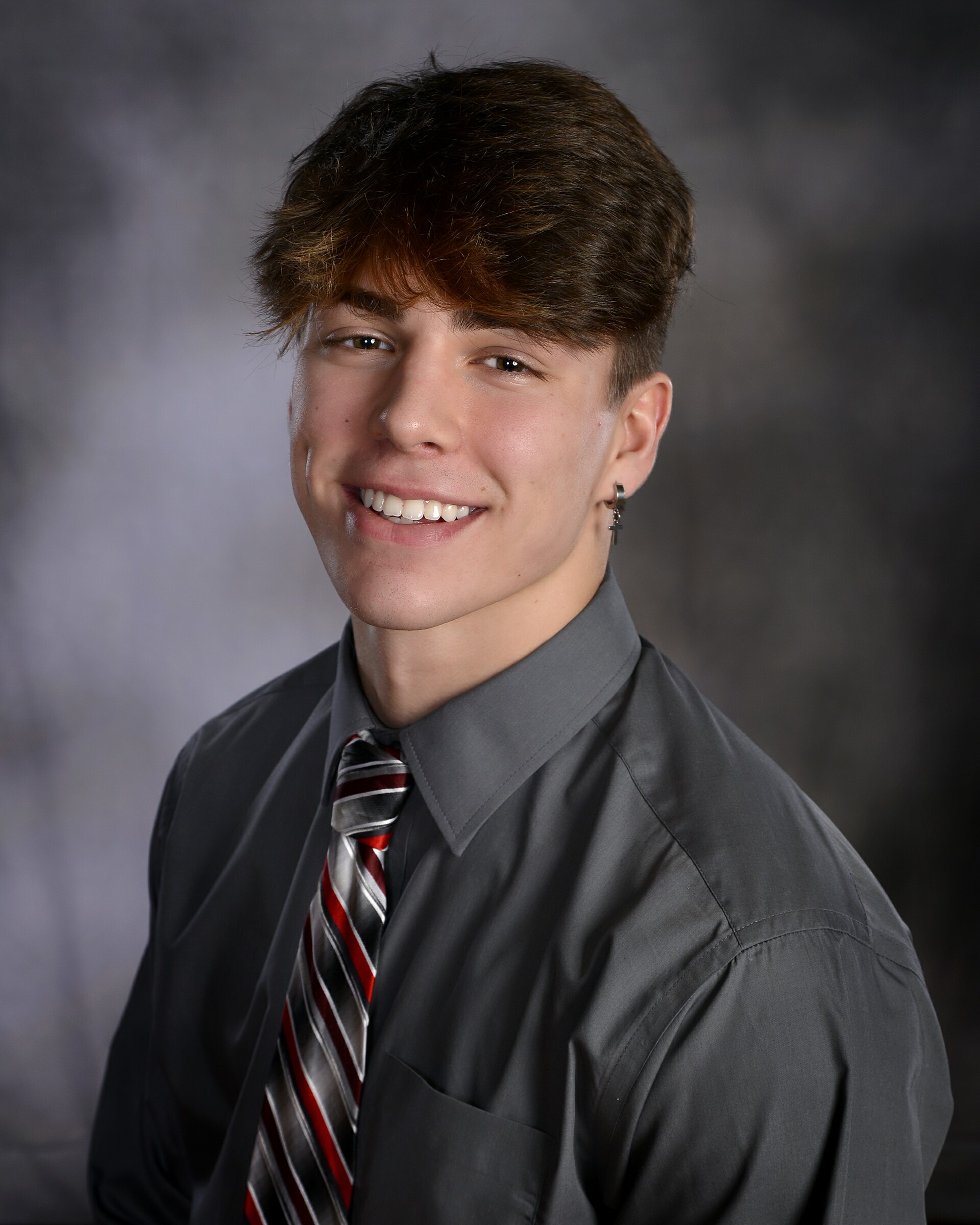 Kade Neely, Mayfield
A relentless work ethic drove Kade to athletic success in football and basketball at Mayfield High School and along the way, he had to overcome a knee injury and disruptive home life in his early years. On the football field, Kade was a two-way starter and finished as the all-time leader in receiving yards and touchdowns at his school while winning numerous honors. In basketball, Kade was named MVP of the First Region Tournament as Mayfield reached the Sweet 16 for the first time in almost 30 years. And Kade earned an offer as a preferred walk-on for the University of Louisville football team.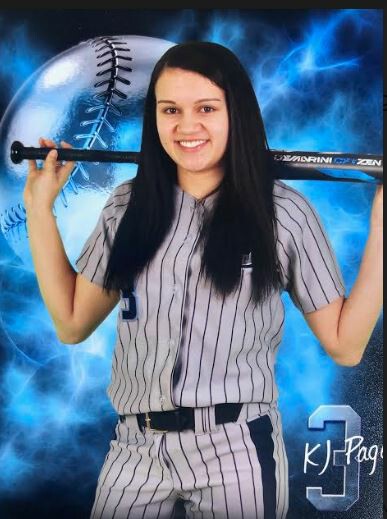 Kaylin Page, Logan County
No matter the setback, Kaylin keeps coming back stronger than ever. As a seventh-grader, she broke both ankles in basketball season but returned to play for the softball team. The next year, it was a torn knee ligament, then a repeat of that injury and finally a torn ACL on the other knee. Still, she has managed to win the defensive award for her basketball team while winning numerous awards in softball and setting a school record for stolen bases. All the while, she's never made less than a "B" in her classes.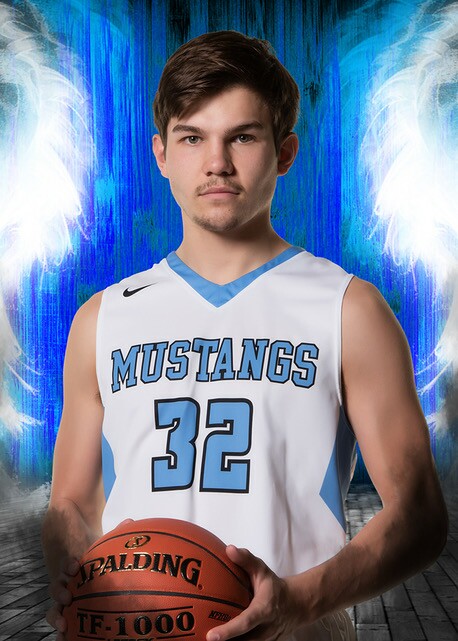 Hayden Perkins, Muhlenberg County
A diagnosis of type 1 diabetes did not keep Hayden from playing a key role for the Muhlenberg County basketball team last season, as he plays with an insulin pump to monitor his condition. But midway through his senior season, an emergency appendectomy added to his adversity. He lost significant weight but by tournament time, Hayden was back on the court with his team and he scored nine points in his first game back to help Muhlenberg advance to the Third Region semifinals and win 20 games. Hayden finished the season averaging eight rebounds per game and maintained a GPA of more than 4.0.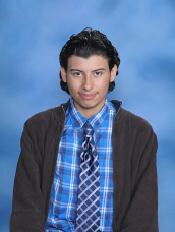 Ivan Prudencio, duPont Manual
Ivan is a first-generation American student who joined two different teams at Manual despite having no previous experience in either sport--and he is also deaf. As a sophomore, he competed for the track team in the long jump in multiple meets. As a junior, he also joined the swim team even though he did not know how to swim. He attended practices with an interpreter, learned how to swim and was able to participate in the 50-meter freestyle and back stroke races--and he steadily decreased his times. Ivan's motto in sports and in life is "never give up" and he lives out that mantra each day.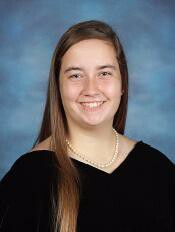 Samantha Rogers, Bourbon County
Covid-19 derailed what surely what would have been a stellar senior season on the softball diamond for Samantha. She had been one of her team's top performers despite suffering a torn knee ligament and two broken wrist injuries during her high school career. And in middle school, when Samantha first made the varsity team for the Bourbon County girls' squad, she was also supporting a brother who was waging a successful fight against cancer. Samantha has been a perennial Academic All-State team member, was inducted into Beta Club and the National Honor Society and won awards for leadership as well.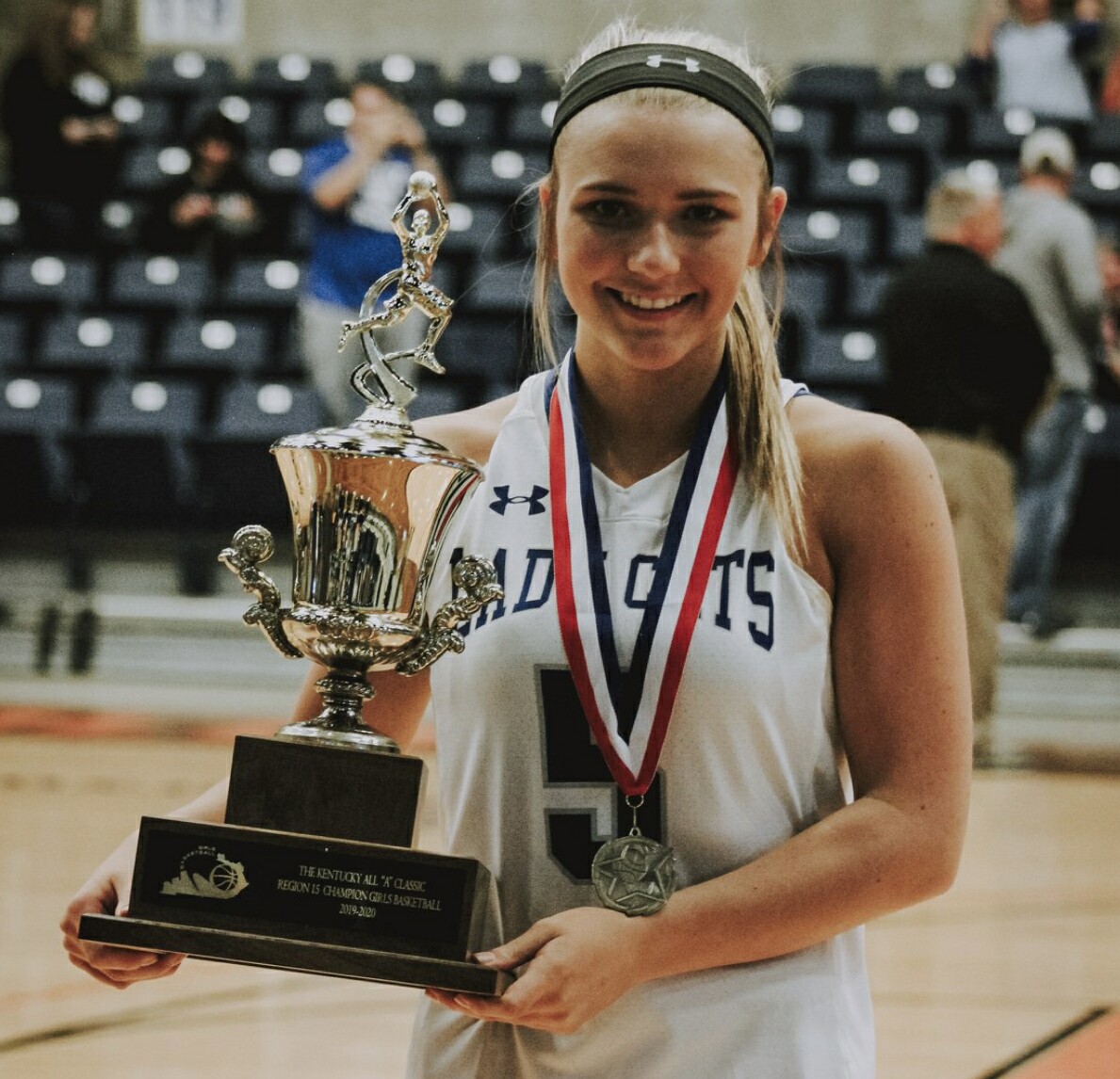 Cassidy Rowe, Shelby Valley
Cassidy was a starter on Shelby Valley's All 'A' Classic team as an eighth-grader but was sidelined next season with a torn knee ligament. The following summer, it happened again--in the other knee. But Cassidy fought to get back on the court for her sophomore season, which she did, helping Shelby Valley win another 15th Region All 'A' title. Her team won 22 games and came within a single point of advancing to the girls' Sweet 16 in March. Cassidy averaged eight points and five assists per game and hit 36 percent on three's and was named to the coaches' All-15th Region Team.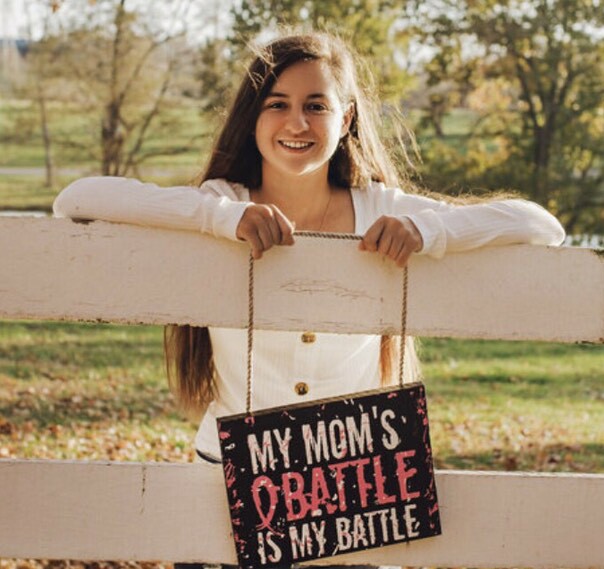 Abigail Thomas, Danville
Abigail fashioned an award-winning career for the softball team at Danville High School as a catcher and she did this while helping care for her mom through her successful battle with breast cancer in Abigail's senior season. Abigail was with her mom for chemo and radiation treatments and yet never missed a game. She was named winner of her team's award for battling adversity, to go with awards for Most Improved as a sophomore and a Gold Glove honor as a junior.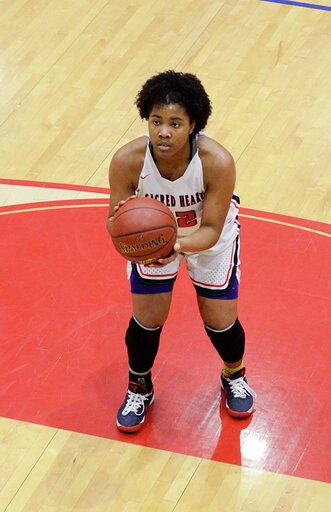 Erin Toller, Sacred Heart Academy
Erin missed more than 600 days of her high school basketball career at Sacred Heart Academy because of knee ligament tears in both knees in back-to-back seasons. She returned as a senior to be one of the top players on a 32-win, 7th Region-championship squad and Erin earned a scholarship to play at the University of Kentucky. In announcing her signing, UK coach Matthew Mitchell said "she relishes being a leader on the court." The same is true off the court, as Erin is active in several school organizations at Sacred Heart.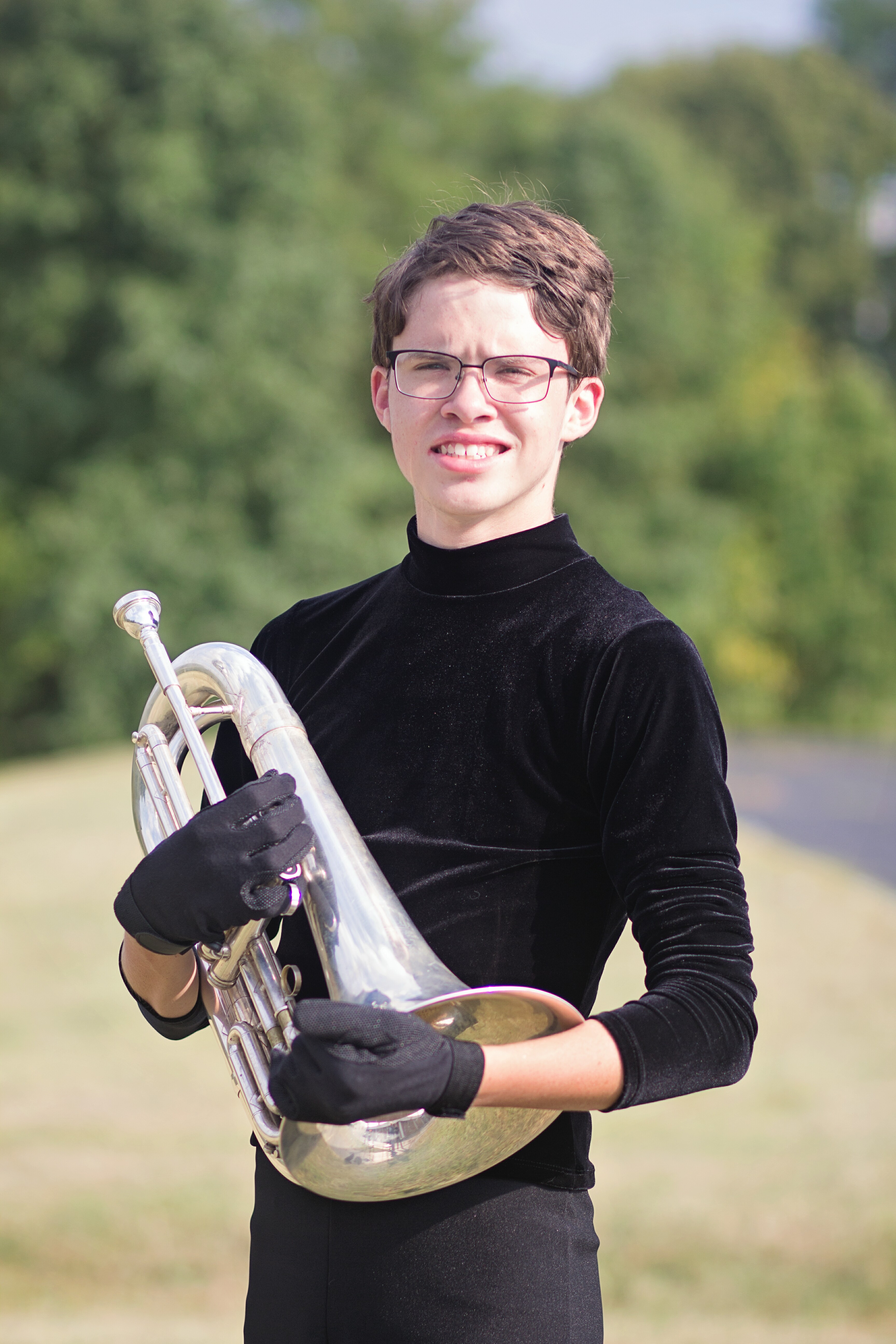 Devin Uyhazy, Tates Creek
Not even a heart transplant kept Devin from competing with the Tates Creek High School marching band. A congenital heart condition took a turn for the worse early in the school year in 2018 and Devin required a transplant. That's a lot to overcome and yet he was back full-go for the start of the 2019 competition season. His band director says it requires hard work, conditioning and stamina and Devin passed the test of meeting those physical demands with flying colors. And the Tates Creek band finished as runnerup in the class 4A division of the prestigious Mid-States Band Association event.
2019 All-Resilient Team
Rylee Austin, Raceland-Worthington
McKensey Bunch, Tates Creek
Makenzie Burns, Mercer County
Keeton Burnside, Danville
Isaac Dowdy, Hopkins County Central
Anthony Franklin, Bryan Station
Andre Green, Lexington Christian
Grace Hardy, Bourbon
Esmond Morris, McCracken
Lexie Mullins, Buckhorn
Kasia Parks, Frederick Douglas
Dylan Penick, Logan County
Audrey Rawls, Paul Laurence Dunbar
TJ Richardson, St. Francis
Benjamin Spratt, Grant County
Cameron and Cooper Stewart, Butler Traditional
Jasmine Ward, Ft. Campbell
Mia Ying Wright, Hopkins County Central
2018 All-Resilient Team
Dylan Arnett, Magoffin County HS
Tristen Ballinger, Oldham County HS
Webb Bates, Collins HS
Anna Bergman, Holy Cross HS
Grace Bringard, Assumption HS
Ashley Brown, Greenup County HS
Keaton Bryant, Union County HS
Ellie Caffee, Metcalfe County HS
Trey Crump, Mason County HS
Madison Davis, Franklin-Simpson HS
Bradley Fetherston, Tates Creek HS
Molly Franklin, George Rogers Clark HS
Matthew Givens, Green County HS
Matthew Harper, Murray HS
Natalie Hayes, Boyle County HS
Sophia Head, Oldham County HS
Anna Lauren Jacobs, Southwestern HS
Nick Johnson, Edmonson County HS
Ryan Lagestee, Christian Academy of Louisville
Skylar Lewis, Edmonson County
Sophie Metheny, Madisonville-North Hopkins
Caleb Mitchell, Corbin HS
Kristen Mitchell, Bullitt Central HS
Alexis Nelson, St. Francis HS
Tay Offutt, Lewis County HS
Nelson Perrin, Scott HS
Day Po, Butler HS
Tyler Ray, Livingston Central HS
Kristynn Releford, Mercer County HS
Allison Robertson, Notre Dame Academy
Abby Ross, Morgan County HS
Noah Sewell, Mercer County HS
Molly Skaggs, Elliot County HS
Maddie Stokes, Beechwood HS
Kylee Tyson, East Jessamine HS
Gabriel Whitehead, Fort Campbell
Bryce Williams, Bath County HS
Ben Wood, Ohio County HS
Kari Wood, Webster County HS
2017 All-Resilient Team
Travis Austin Bays, Raceland HS
Tyler Beisner, North Oldham HS
Lindsey Duvall, Bullitt East HS
Allison Ellis, Lyon County HS
James Michael England, Middlesboro HS
Haley Harkins, Assumption HS
Lara Klein, Covington Holy Cross HS
Nick Jones, Bracken County HS
Logan Mann, Anderson County HS
Andrew Pajor, Murray HS
Cory Pitsenberger, Eastern HS
Sarah Schmidt, duPont Manual HS
Alex Shea, St. Henry HS
Marquelle Rene Spencer, Dayton HS
Hiroto Takeuchi, Villa Madonna HS
Hunter Ziegelmeyer, Covington Catholic HS
2016 All-Resilient Team
Linda Arakelyan, Murray HS
Wesley Bird, Mercer County HS
Allison Conley, Bracken County HS
Maddie Dalzell, Grant County HS
Cassie Davis, North Bullitt HS
Mason Gooch, Montgomery County HS
Tyler "Gator" Gardner, Boyle County HS
Morgan Kelly, Collins HS
Reese Kemp, West Jessamine HS
Jeanna Livingston, Seneca HS
Austin Logdon, Mercer County HS
Kelsey Lucas, Crittenden County HS
Jaylan McPherson, Garrard County HS
Gideon Measner, Campbell County HS
Kaitlyn Palumbo, East Jessamine HS
Alyssa Peak, Bullitt East HS
Dillon Porter, Russellville HS
Jana Robey, Louisville Christian Academy HS
Camryn Snapp, Augusta HS
David Stambaugh, St. Henry HS
Braxton Upthegrove, Henry Clay HS
Aaron Williams, Bath County HS
Madison Williams, duPont Manual HS
Emma Young, East Jessamine County HS
Ethan Youngblood, North Oldham HS
2015 All Resilient Team
Sam Arnold / Lexington Christian
Adam Bender / Lexington Catholic HS
Malik Britt / Murray HS
Jalil Brown / Ballard HS
Kennedy Carl / Bracken County HS
Alex Chen / Richmond Model HS
Taylor Church / Henderson County HS
Catheryne Claunch / Mercer County HS
Cory Davis / DeSales HS
Kerry Dominic Dom Holly / Waggener HS
Noah Laman / Casey County HS
Monica Loftus / Holy Cross HS
Nick Miller / Ashland Blazer HS
Jake OMara / Mason County HS
Megan Payton / Henry County HS
Christopher Ricker / Trinity HS
Austin Sparrow / Mercer County HS
Ross Thompson / Hart County HS
Isaac Weddington / Lewis County HS