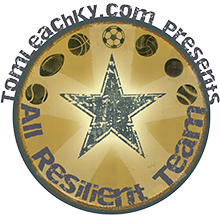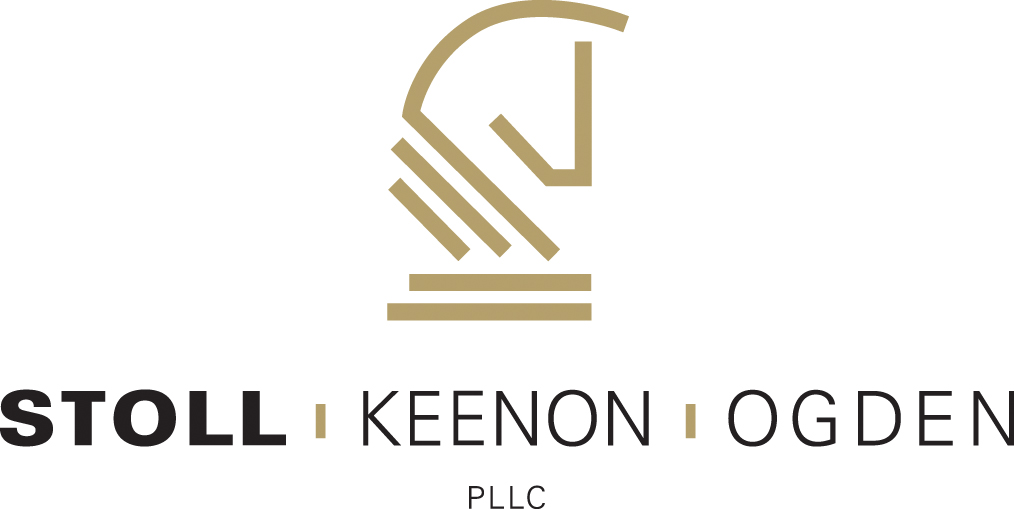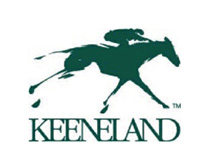 Announcing TomLeachKY.com's ALL-RESILIENT-TEAM
The All-Resilient Team honors student-athletes from Kentucky high schools who have had to overcome some form of adversity to compete and often excel in sports, within the previous calendar year. Nominees were solicited through athletic directors across the state and honorees were recognized at the annual Kentucky High School Athletic Directors Association awards banquet April 25 in Louisville.
2019 All-Resilient Team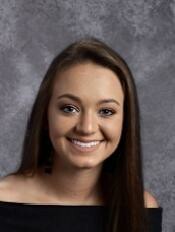 Rylee Austin, Raceland-Worthington
Rylee was a star pitcher and shortstop for her team but had to give up the work in the circle because of surgery for a torn labrum. Rylee did not allow that setback to keep her from contributing, as she focused on her role as a middle infielder. She hit -400 as a senior, with 48 hits and 51 runs scored. She's been twice named honorable mention All-Area in Ashland and was chosen for All 'A' All-State Tournament team. She also ranked #6 in her class academically.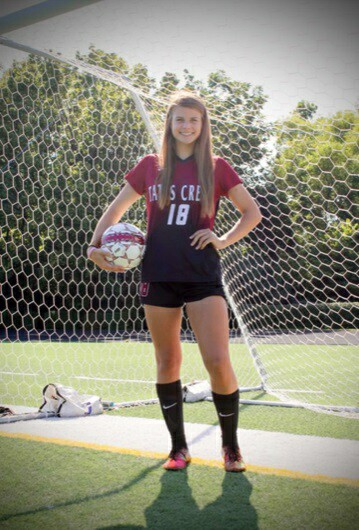 McKensey Bunch, Tates Creek
McKensey was a starter as a freshman but a torn ACL in a knee kept her on the sidelines as a sophomore. She still attended practices for up to two hours before beginning her own physical therapy program and along with maintaining a rigorous academic load in the honors program at her school. McKensey returned as a junior and although still not at 100 percent efficiency, she was the second-leading scorer on a top 10-ranked team and that included six game-winning goals. McKensey was voted 2nd-team All-Region as well as All-City in Lexington and she earned first-team Academic All-State honors.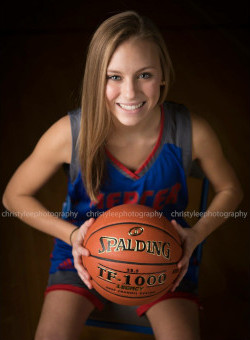 Makenzie Burns, Mercer County
Makenzie suffered a severe concussion during her freshman year and complications from that injury kept her on the sidelines for three seasons. Despite that setback, Makenzie worked as a student assistant for a program that won consecutive girls' state basketball championships. As a senior, Makenzie was able to return to the court as a player. Off the court, she was voted student council president and earned a full academic scholarship to the University of Kentucky.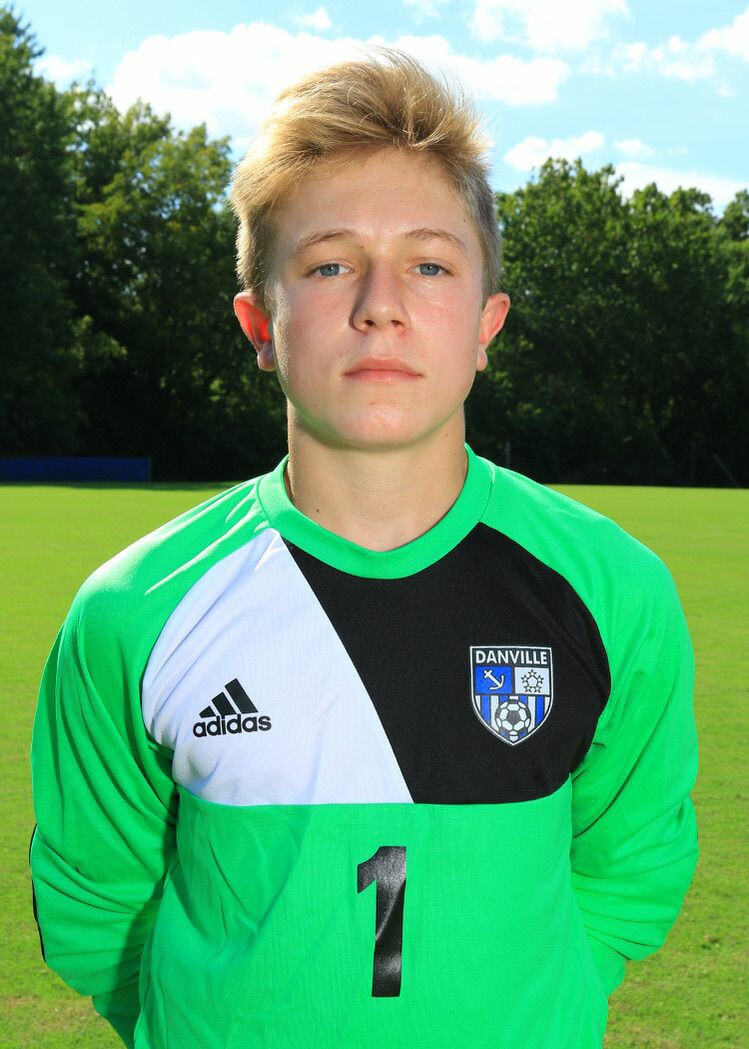 Keeton Burnside, Danville
Type 1 diabetes is a lifelong battle for those who have it but Keeton has not allowed it to keep him from competing in the sport he loves. Keeton manages his disease while serving in the demanding role of goalie for his high school team and elite travel teams as well. Keeton has recorded eight shuouts in 45 games in goal and last year, he was named All-Area first-team ad Academic All-State first team.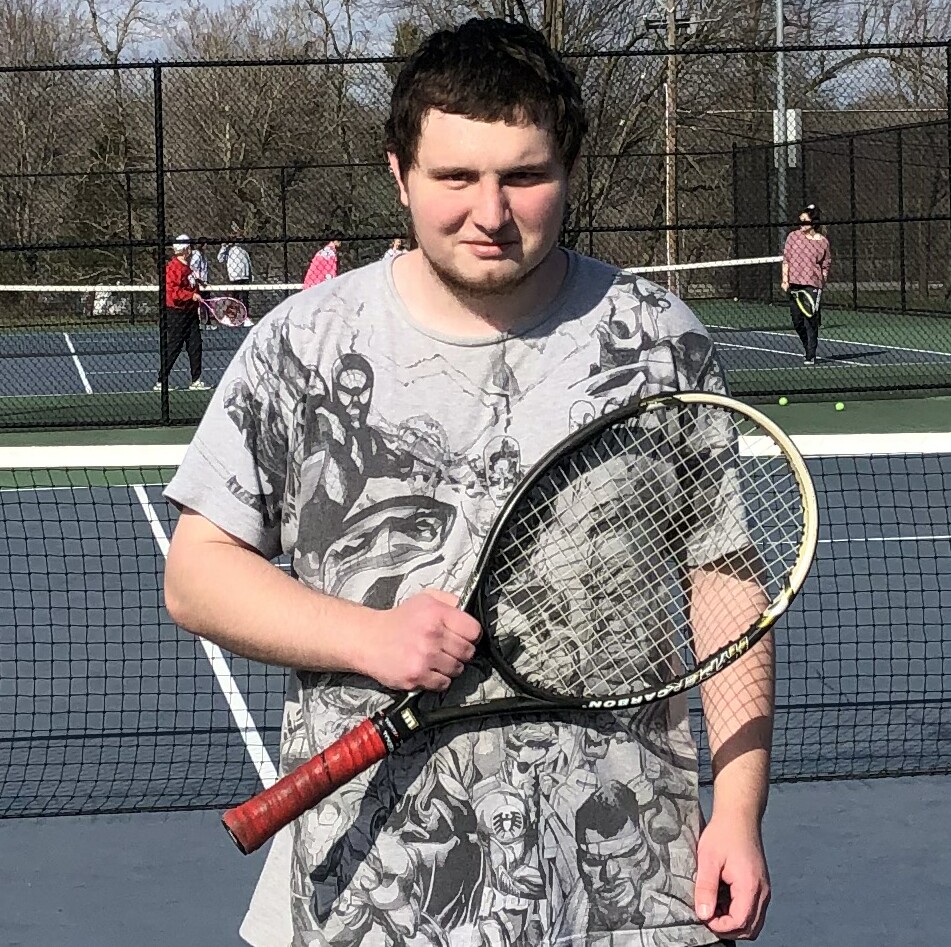 Isaac Dowdy, Hopkins County Central
Isaac deals with autism but he has not allowed it to keep him from competing in sports. He played for the Hopkins County Central tennis team, winning two matches and advancing to the regional tournament in singles. Isaac was shy as a middle-schooler but he has grown into a confident, outgoing and positive young man who leads by example for his teammates and classmates.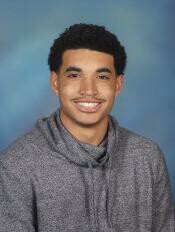 Anthony Franklin, Bryan Station
Anthony was poised for a breakout junior year when he was diagnosed with a painful hip ailment. Doctors told him that he would need surgery and would not be able to compete that season for the Defenders. Instead, Anthony endured a rigorous training program that allowed him to both avoid the surgery and return to competition. Along the way, he established new personal bests in the 60-meter, 100-meter and 200-meter races. He also received an award from the ROTC and earned a student-athlete of the month award.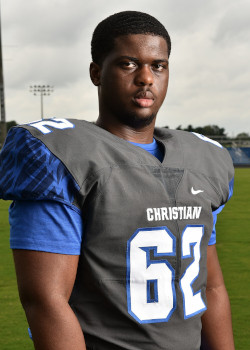 Andre Green, Lexington Christian
Andre headed into high school as a promising lineman for the football team but he began to difficulities with fatigue and that led to a diagnosis of a serious and rare auto-immune disease known as Myasthenia Gravis. Andre has remained a part of the LCA football program as a dedicated and inspiring teammate, despite regular trips to Cincinnati for treatment of his disease. And Andre has begun to think in terms of wanting to be a head coach someday.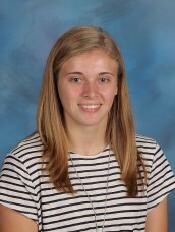 Grace Hardy, Bourbon
Grace has overcome both physical and mental obstacles to be a standout player for the softball and girls' basketball teams at Bourbon County. As an 8th-grader, Grace was affected by the loss of a longtime teammate in a fatal car accident. And then in the summer before her junior year, Grace torn an ACL in a knee. She has battled back to be a starter on her school's first-ever regional champion softball team and be a two-year old starter in basketball. She also has a strong academic and leadership record off the field of play and has earned Academic All-State honors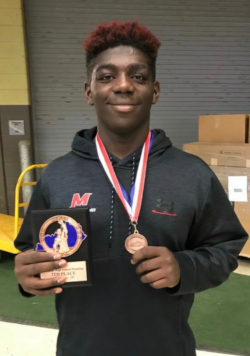 Esmond Morris, McCracken
As an 8th-grader, Esmond and his mother were involved in a serious car accident. When his mom suffered a seizure while driving, Esmond grabbed the steering wheel, which kept the mishap from being even more serious. Esmond, however, hit the windshield face-first, leaving him with significant scarring and that led to teasing. Esmond joined the wrestling team in 2016 and won only one of his 24 matches. By the time he was a senior, Esmond was winning almost all of his matches, earning a top 10 ranking in the state and being voted captain by his teammates. He also was diagnosed with a learning disability but fought through it to carry a nearly 3.0 GPA.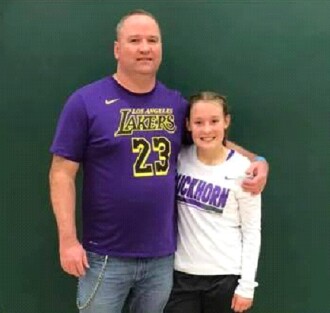 Lexie Mullins, Buckhorn
Lexie played a key role in helping the Buckhorn High girls' tournament reach the regional tournament for the first time in 26 years, thanks to an upset of the top seed in the district. Lexie's father was tragically killed the day before that tournament started but she was determined to honor his memory and his love for basketball by playing in the regional. Only an 8th-grader, Lexie was the backup point guard and a part-time starter, averaging four points and three assists per game.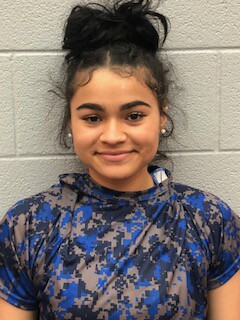 Kasia Parks, Frederick Douglas
Kasia torn the ACL in her right knee in March of 2017. It derailed her softball season but nine months of rehab brought her back to the basketball court better than ever and her 2018 season included a 50-foot game-winning shot. Then, in the spring, she led the Douglas softball team in hitting and was perfect in stolen bases. Unfortunately, she then suffered the same injury on the other leg in May but after another rigorous rehab, she is back competing with the softball team this spring and hoping to play in college.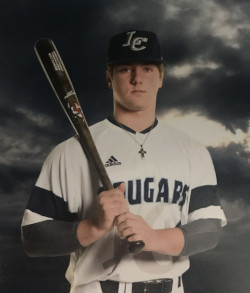 Dylan Penick, Logan County
Rehabilitating a torn ACL in a knee can be brutal and lonely and Dylan had to endure that not once, but twice during his high school career. Dylan came back from the first one to bat -310 and pitch 5 games with two wins for a district champion and regional runnerup baseball team. He is presently playing his senior season in hopes of earning a scholarship. Dylan was also a starter on both sides of the ball for the Logan County football team at the time of his first knee injury and he was limited to one, non-contact play as a senior.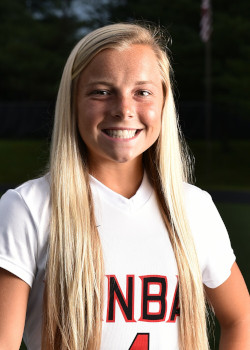 Audrey Rawls, Paul Laurence Dunbar
Audrey fought a years-long battle during her high school career with anorexia, with her weight dropping as low as 80 pounds and her love for playing soccer declining. With the help of family and medical professionals, Audrey regained control of life and her passion for soccer returned. As a senior, she was voted captain and she helped Dunbar win a regional championship while being named to the All-Region 11 Team. She says her experience made her a better leader and she plans to pursue a career as a sports performance trainer, to help other athletes achieve their potential and deal with issues they might be facing.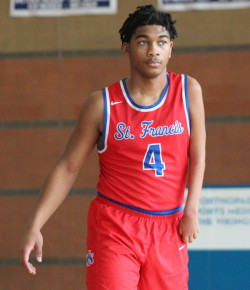 TJ Richardson, St. Francis
TJ was born with a variety of medical issues associated with the delivery process. From a sports perspective, the worst was Erb's Palsy, which limited him to the use of only one arm--a condition that persists to this day despite multiple surgeries. But TJ has persevered to be a two-year starter on the basketball team and a two-time captain for both basketball and tennis. And he was also named Most Outstanding Player on the tennis team as a junior and led the basketball team in assists as a senior.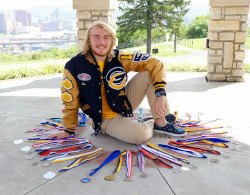 Benjamin Spratt, Grant County
Benjamin began running competitively as early as the fourth grade but four years later, he was diagnosed with multiple heart conditions. That led to a six-hour surgery and some post-surgical complications but he worked to return to top form, which included qualifying for state meets, numerous team awards and a multi-year role as captain. Benjamin was named first-team Academic All-State as well. He also launched a "Ben's Buddies" program for young runners in his community, helping them learn the value of good health and nutrition.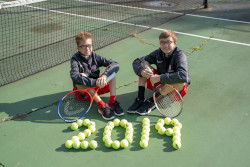 Cameron and Cooper Stewart, Butler Traditional
Twins Cameron and Cooper Stewart were born with a genetic disease that hampers development of the skeletal system, leading to a variety of physical limitations. Both weigh hearing aids and the disease has affected their growth and they have endured multiple surgeries. Many children don't survive the first year of life in this situation but the Stewart twins are seniors at Butler and they have participated in both golf and tennis and they have served as managers for the baseball team, too.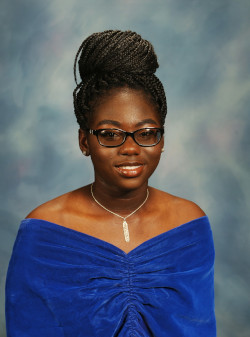 Jasmine Ward, Ft. Campbell
As a junior, Jasmine positioned herself for a good shot at qualifying for the state wrestling meet while competing primarily against males. A broken arm derailed that quest. Jasmine rehabilitated her injury and in the first-ever state wresting meet for females, won her school's first state title in that spot in almost two decades and helped Ft. Campbell to a state runnerup finish. It's also worth noting that Jasmine's father serves with 101st Airborne unit, meaning he has been frequently deployed on dangerous missions to serve our country.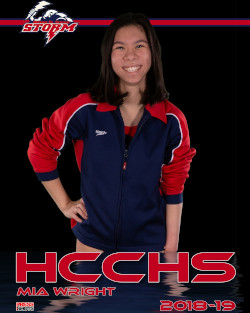 Mia Ying Wright, Hopkins County Central
Mia was born missing one of her hands but she has not allowed this condition to keep from competing as a swimmer for her high school team. Mia is a three-year letter winner and is on track to be the team's MVP as a senior. One of her goals for her final season was to master all four strokes--an accomplishment that is not easy for swimmers with two good hands. She even asked for the challenge of competing in the 200-meter individual medley, which requires a swimmer to use all four strokes in the race. Mia has won team award for her courage and team spirit and he has also excelled in the classroom and in other extra-curricular activities.
2018 All-Resilient Team
Dylan Arnett, Magoffin County HS
Tristen Ballinger, Oldham County HS
Webb Bates, Collins HS
Anna Bergman, Holy Cross HS
Grace Bringard, Assumption HS
Ashley Brown, Greenup County HS
Keaton Bryant, Union County HS
Ellie Caffee, Metcalfe County HS
Trey Crump, Mason County HS
Madison Davis, Franklin-Simpson HS
Bradley Fetherston, Tates Creek HS
Molly Franklin, George Rogers Clark HS
Matthew Givens, Green County HS
Matthew Harper, Murray HS
Natalie Hayes, Boyle County HS
Sophia Head, Oldham County HS
Anna Lauren Jacobs, Southwestern HS
Nick Johnson, Edmonson County HS
Ryan Lagestee, Christian Academy of Louisville
Skylar Lewis, Edmonson County
Sophie Metheny, Madisonville-North Hopkins
Caleb Mitchell, Corbin HS
Kristen Mitchell, Bullitt Central HS
Alexis Nelson, St. Francis HS
Tay Offutt, Lewis County HS
Nelson Perrin, Scott HS
Day Po, Butler HS
Tyler Ray, Livingston Central HS
Kristynn Releford, Mercer County HS
Allison Robertson, Notre Dame Academy
Abby Ross, Morgan County HS
Noah Sewell, Mercer County HS
Molly Skaggs, Elliot County HS
Maddie Stokes, Beechwood HS
Kylee Tyson, East Jessamine HS
Gabriel Whitehead, Fort Campbell
Bryce Williams, Bath County HS
Ben Wood, Ohio County HS
Kari Wood, Webster County HS
2017 All-Resilient Team
Travis Austin Bays, Raceland HS
Tyler Beisner, North Oldham HS
Lindsey Duvall, Bullitt East HS
Allison Ellis, Lyon County HS
James Michael England, Middlesboro HS
Haley Harkins, Assumption HS
Lara Klein, Covington Holy Cross HS
Nick Jones, Bracken County HS
Logan Mann, Anderson County HS
Andrew Pajor, Murray HS
Cory Pitsenberger, Eastern HS
Sarah Schmidt, duPont Manual HS
Alex Shea, St. Henry HS
Marquelle Rene Spencer, Dayton HS
Hiroto Takeuchi, Villa Madonna HS
Hunter Ziegelmeyer, Covington Catholic HS
2016 All-Resilient Team
Linda Arakelyan, Murray HS
Wesley Bird, Mercer County HS
Allison Conley, Bracken County HS
Maddie Dalzell, Grant County HS
Cassie Davis, North Bullitt HS
Mason Gooch, Montgomery County HS
Tyler "Gator" Gardner, Boyle County HS
Morgan Kelly, Collins HS
Reese Kemp, West Jessamine HS
Jeanna Livingston, Seneca HS
Austin Logdon, Mercer County HS
Kelsey Lucas, Crittenden County HS
Jaylan McPherson, Garrard County HS
Gideon Measner, Campbell County HS
Kaitlyn Palumbo, East Jessamine HS
Alyssa Peak, Bullitt East HS
Dillon Porter, Russellville HS
Jana Robey, Louisville Christian Academy HS
Camryn Snapp, Augusta HS
David Stambaugh, St. Henry HS
Braxton Upthegrove, Henry Clay HS
Aaron Williams, Bath County HS
Madison Williams, duPont Manual HS
Emma Young, East Jessamine County HS
Ethan Youngblood, North Oldham HS
2015 All Resilient Team
Sam Arnold / Lexington Christian
Adam Bender / Lexington Catholic HS
Malik Britt / Murray HS
Jalil Brown / Ballard HS
Kennedy Carl / Bracken County HS
Alex Chen / Richmond Model HS
Taylor Church / Henderson County HS
Catheryne Claunch / Mercer County HS
Cory Davis / DeSales HS
Kerry Dominic Dom Holly / Waggener HS
Noah Laman / Casey County HS
Monica Loftus / Holy Cross HS
Nick Miller / Ashland Blazer HS
Jake OMara / Mason County HS
Megan Payton / Henry County HS
Christopher Ricker / Trinity HS
Austin Sparrow / Mercer County HS
Ross Thompson / Hart County HS
Isaac Weddington / Lewis County HS